Ladies and gentlemen, if you thought TEDx events were all about suits, ties, and serious discussions, think again! On the 23rd of September 2023, something magical happened at the ICAP Clifton, Karachi, and it wasn't just brilliant ideas that lit up the stage.an, adding a dose of glam and gold as the proud GOLD sponsor of TEDx Azadi Street 3.0! 3D Lifestyle Pakistan didn't just bring
It was 3D Lifestyle Pakist their name; they brought their passion for breaking stereotypes, fostering inclusivity, and making every individual feel like a superstar.
In a world where beauty meets innovation, where empowerment knows no boundaries, 3D Lifestyle Pakistan shines as a beacon of excellence. They don't just embrace change; they lead it. They don't simply talk about beauty; they redefine it, one radiant moment at a time.
TEDx is a grassroots initiative that aims to uncover "ideas worth spreading." It brings the spirit of TED to local communities around the world, where passionate individuals like those at TEDx Azadi Street organize events that spark conversations and share groundbreaking research.
These events, held under a free license granted by TED, are a melting pot of inspiration and innovation, carefully curated by the event organizers who learn from TED and each other. With over 3000 events held annually, TEDx continues to enrich communities worldwide.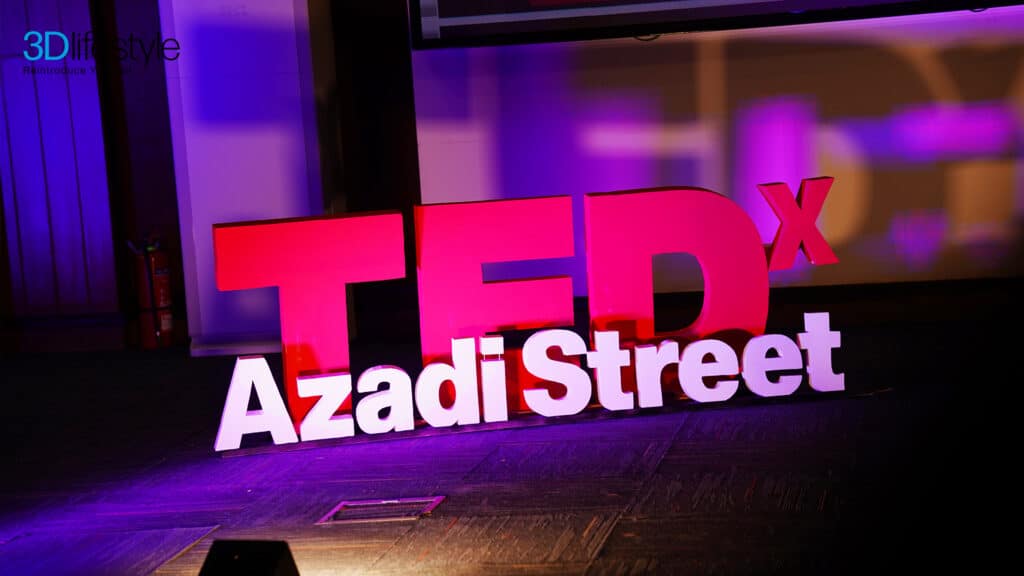 TEDx provides a powerful platform for diverse voices to be heard. TEDx's events feature live speakers, recorded TED Talks, and a free-spirited format that are the center point of innovation, inspiration, and mind-boggling discoveries.
They're the ultimate playground for groundbreaking thoughts and extraordinary insights. Can you imagine being part of a movement that spreads knowledge like wildfire? Well, hold on tight because that's precisely what TEDx does!
So, why did 3D Lifestyle Pakistan dive headfirst into the TEDx universe, you ask?
Because when everyone else is sitting on the sidelines, they like to step onto the stage! But our commitment to society goes beyond skin deep. They believe that contributing to events like TEDx is like giving our community a skincare routine – it keeps getting better!
Dr. Sara Gill: Spreading Wisdom, Breaking Stereotypes
Now, here's where it gets exciting! 3D Lifestyle Pakistan took the TEDx stage by storm, and they brought along a powerhouse speaker, Dr. Sara Gill, to drop some truth bombs. Dr. Sara, representing 3D Lifestyle Pakistan, Pakistan's Leading Medical Aesthetic Clinic, shared her insights on "Empowering Inclusivity in Beauty & Workplace."
She delved into the biases and unfair judgments faced by individuals during job interviews, where questions unrelated to work, such as personal life and marital status, tend to overshadow qualifications and skills. She raised a critical point – the importance of inclusivity.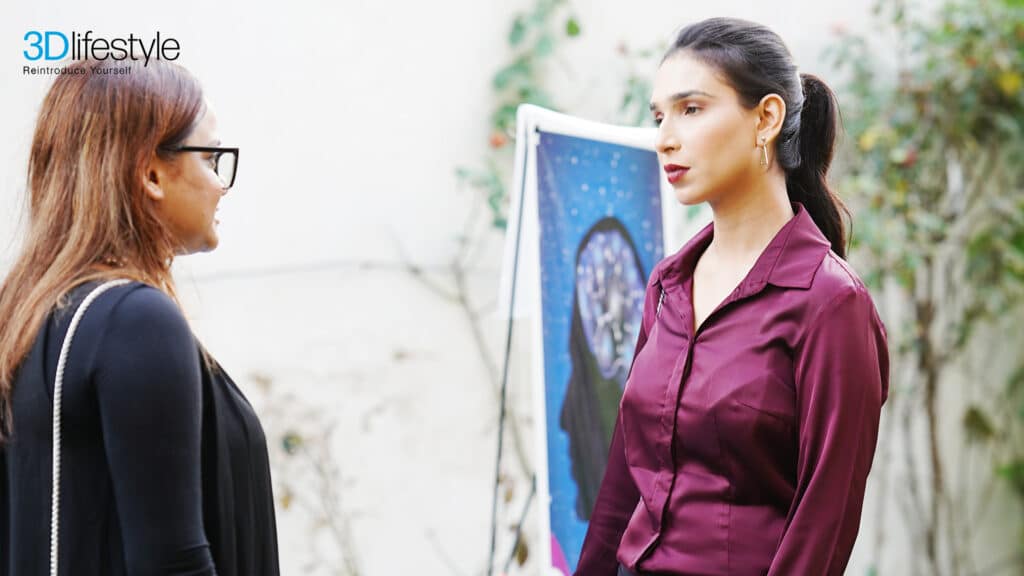 Furthermore, she took the audience on a journey, challenging stereotypes and advocating for a world where people are judged on their skills, not their gender or personal life. 
She urged everyone, especially transgender communities and minorities, to join organizations like 3D Lifestyle Pakistan, where your rights are valued and safeguarded. With 21 branches across Pakistan, they offer a diverse range of services, including Botox, fillers, Body Contouring, Hydrafacials and Laser Hair Removal. Not to mention the impressive lineup of 30+ celebrities who trust them with their aesthetic needs.
3D Lifestyle's Splash at TEDx Azadi Street
At the event, they didn't just show up; they showed out! The audience was in for a treat as they were bombarded with questions about aesthetic treatments, and guess what? Hampers, vouchers, and discounted passes were flying like confetti! 
And here's the kicker – not one, but exclusive discount passes worth a whopping 10,000/- were unveiled, ensuring that the audience get a taste of that irresistible 3D magic.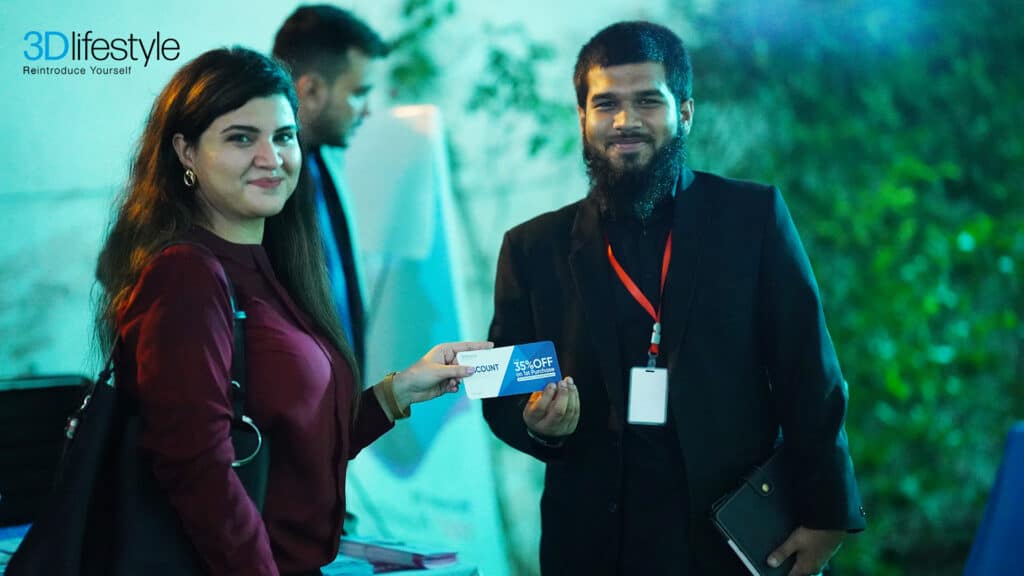 And let's remember the consultations where 3D Lifestyle spilled the beans on their fabulous services, including Body Contouring, Botox, Hydra facials, Laser Hair Removal, and more. It's all about helping you unleash your inner superstar!
All the speakers there had one Powerful message, that resonated in the hearts of all attendees: don't judge a book by its cover; judge by skills and qualifications. The mission of TEDx Azadi Street 3.0 was crystal clear – to spread this transformative message far and wide, urging people to stand up for their rights and embrace the rights and needs of others.
3D Lifestyle Pakistan is rallying behind this message, and they are calling on all you fabulous individuals, no matter who you are, to join the 3D Lifestyle Pakistan squad. They are not just about aesthetics; they're about nurturing minds, breaking stereotypes, and celebrating inclusivity. Let's stand together because your rights and your voices matter!
Reimagine Yourself, Radiate Confidence! 
Whether it's tackling skin issues or enhancing your natural beauty, they have got you covered. Reintroduce yourself to the world with newfound confidence, because at 3D Lifestyle Pakistan, they believe everyone deserves to shine, no matter who they are or where they come from. They also provide discounts for those seeking to radiate under the budget. Everyone deserves to look and feel their best.
Join us in this journey of empowerment, self-discovery, and transformation. Stand with us, and together, let's create a world where skills and qualifications shine brighter than judgments. Your journey to a more fabulous you begin with 3D Lifestyle Pakistan. 
Embrace your uniqueness, celebrate your skills, and let your radiance illuminate the world.