Are stubborn blackheads ruining your complexion and making you feel self-conscious? Blackheads are a common problem, but they can be challenging to treat. If you're tired of trying different products that promise to get rid of blackheads but don't work, it's time to try something new. Here are some secrets to banishing those stubborn blackheads for good, with the help of 3D Medical Grade Facials and 3D Chemical Peels.

Secret #1: Cleanse and Exfoliate Regularly
One of the biggest secrets to getting rid of blackheads is to keep your skin clean and exfoliated. This means cleansing your face twice a day and exfoliating once or twice a week. Use a gentle cleanser and a mild exfoliant that won't irritate your skin. Avoid harsh scrubs or exfoliants that can damage your skin's protective barrier.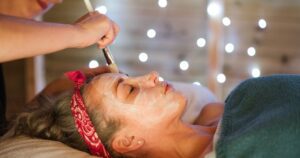 Secret #2: Try 3D Medical Grade Facials
3D Medical Grade Facials are a game changer when it comes to blackhead removal. These facials use advanced technology to deeply cleanse and exfoliate your skin, removing blackheads and other impurities. 3D Lifestyle's team of skincare experts can customize a facial to suit your skin type and address your specific concerns.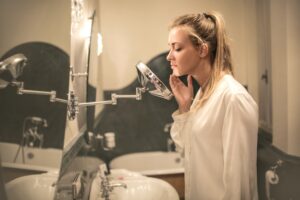 Secret #3: Opt for 3D Chemical Peels
If your blackheads are stubborn, 3D Chemical Peels may be the solution. This treatment uses a special blend of acids to exfoliate your skin and unclog pores. It also stimulates collagen production, leaving your skin looking smoother and more youthful.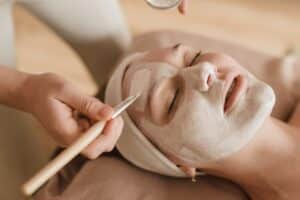 Secret #4: Stay Consistent
Consistency is key when it comes to blackhead removal. It's important to follow a regular skincare routine that includes cleansing, exfoliating, and treatments like 3D Medical Grade Facials and 3D Chemical Peels. Stick to a routine that works for your skin type and be patient; results may not be immediate, but they will come.
Are you ready to banish those stubborn blackheads for good? Book a consultation with 3D Lifestyle today and discover how our range of skincare solutions can help you achieve a clearer, smoother, and more radiant complexion. Fill out the form below to book your consultation with our skincare experts and start your journey to clearer, more beautiful skin.