The global demand for aesthetic procedures is on the rise as more people are impressed with their results. Similarly, in Pakistan, many people are reaping the benefits of these treatments, but some remain wary due to the perceived high cost. This is where the 3D Lifestyle comes in. With their establishment in Pakistan, non-invasive treatments like fat reduction, laser hair removal, and facial rejuvenation are now within reach for everyone at an unbeatably low price range.

FEBRUARY OFFERS
February is a month of love and also the perfect time to focus on self-care and rejuvenation. To make the most of this month, 3D Lifestyle has exciting offers to help you achieve your aesthetic goals. Make this month a time to love yourself, both inside and out.
Unleash Your Radiant Glow with 3 HydraFacials – 14,223/- Only!
February is here, and so is the chance to take care of yourself! If you're looking to rejuvenate your skin, check out the HydraFacial treatment at 3D Lifestyle.
3D Lifestyle has a special discount on HydraFacials this month, so book now to get a deal!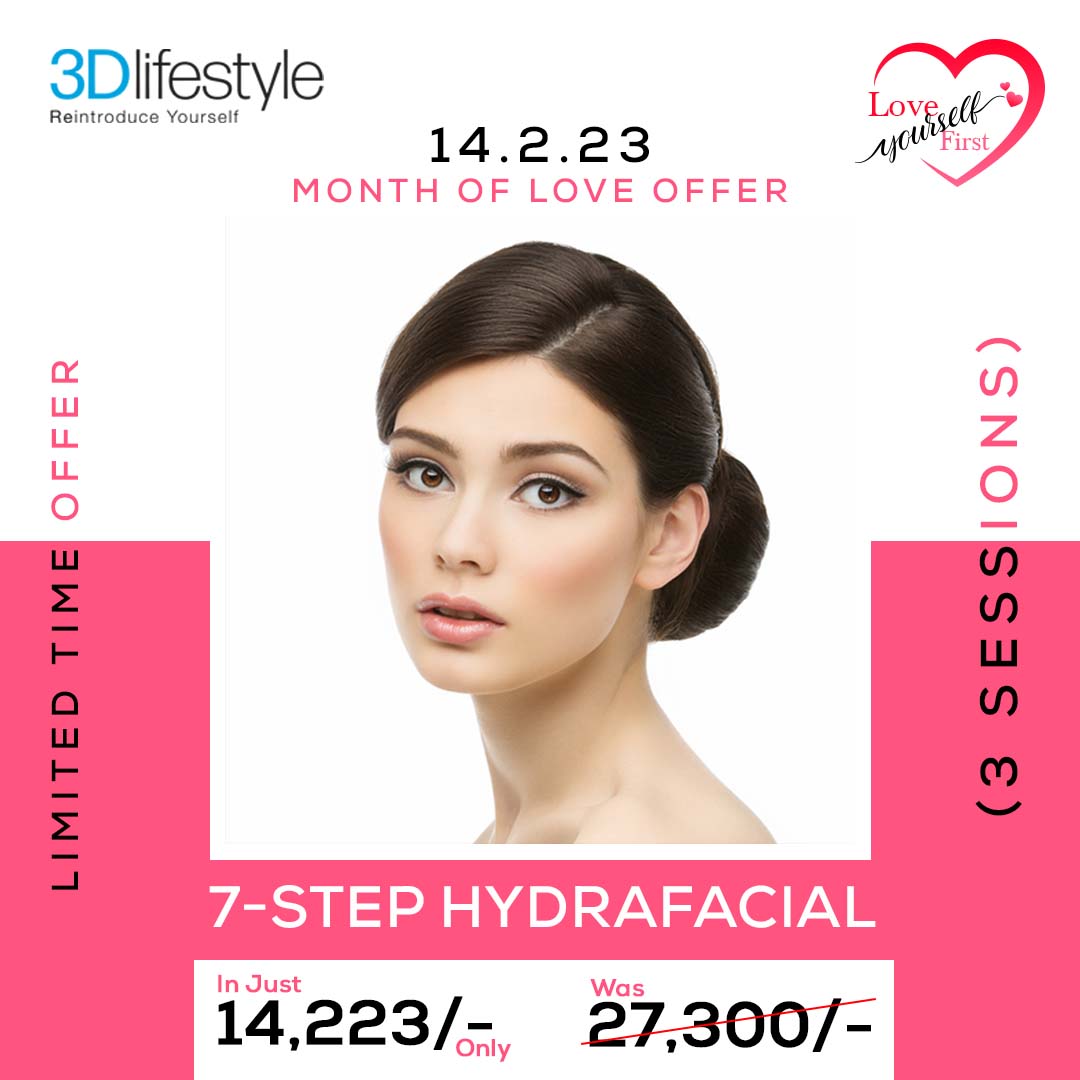 Step into the Spotlight with 3 Red Carpet Collagen Facials – 14,223/- Only!
This luxurious facial treatment is designed to rejuvenate and revive your skin, leaving you with a glowing complexion. Don't miss out on the chance to feel like a star and book your Collagen Facial appointment at 3D Lifestyle today.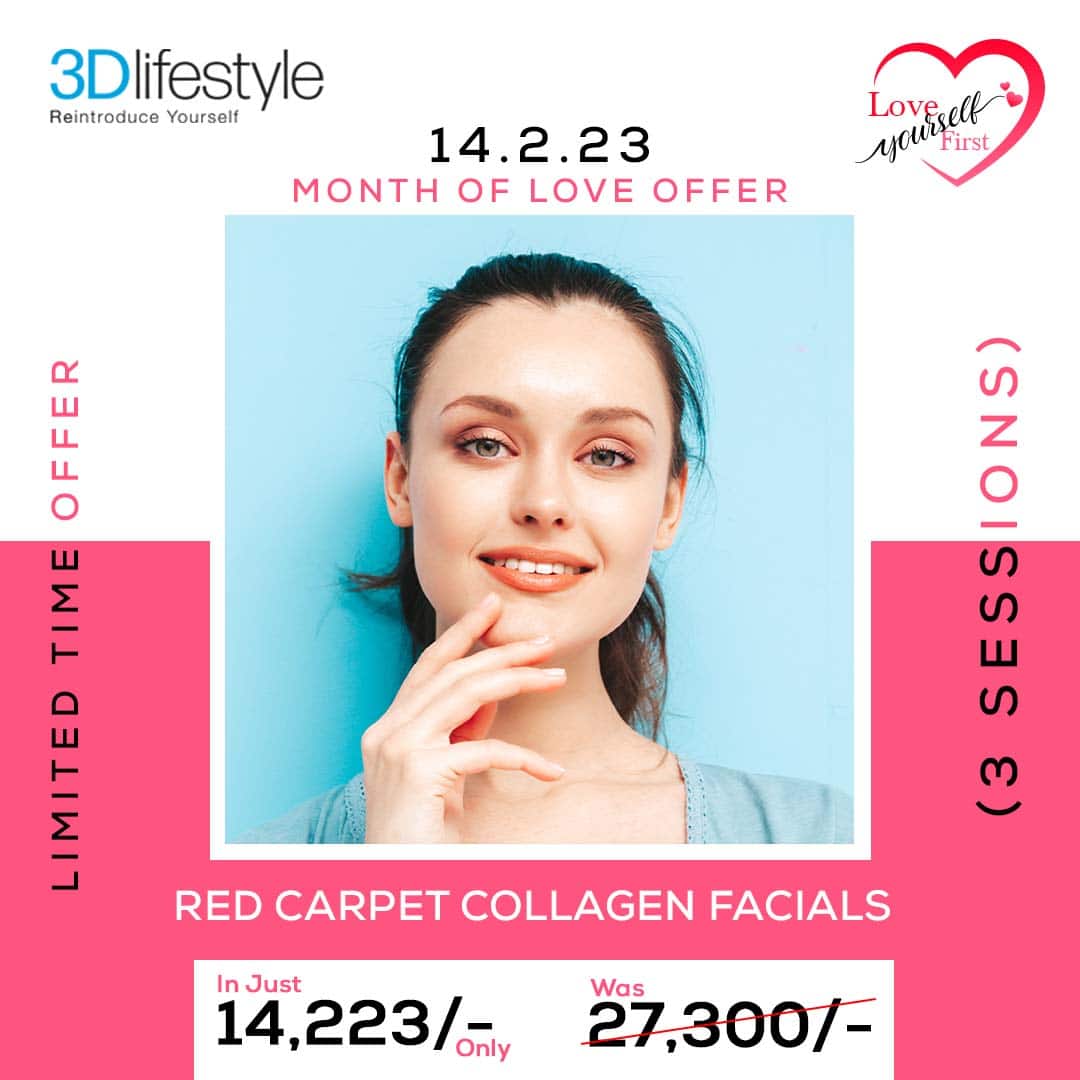 Revitalize Your Hair & Skin with 2 PRP Sessions – 14,223/- Only!
Bring out your natural beauty with the Face and Hair PRP treatment at 3D Lifestyle. By using Platelet-Rich Plasma (PRP), the treatment promotes collagen production, improves skin texture and tone, and encourages hair growth. It's a non-invasive and natural way to revitalize your appearance.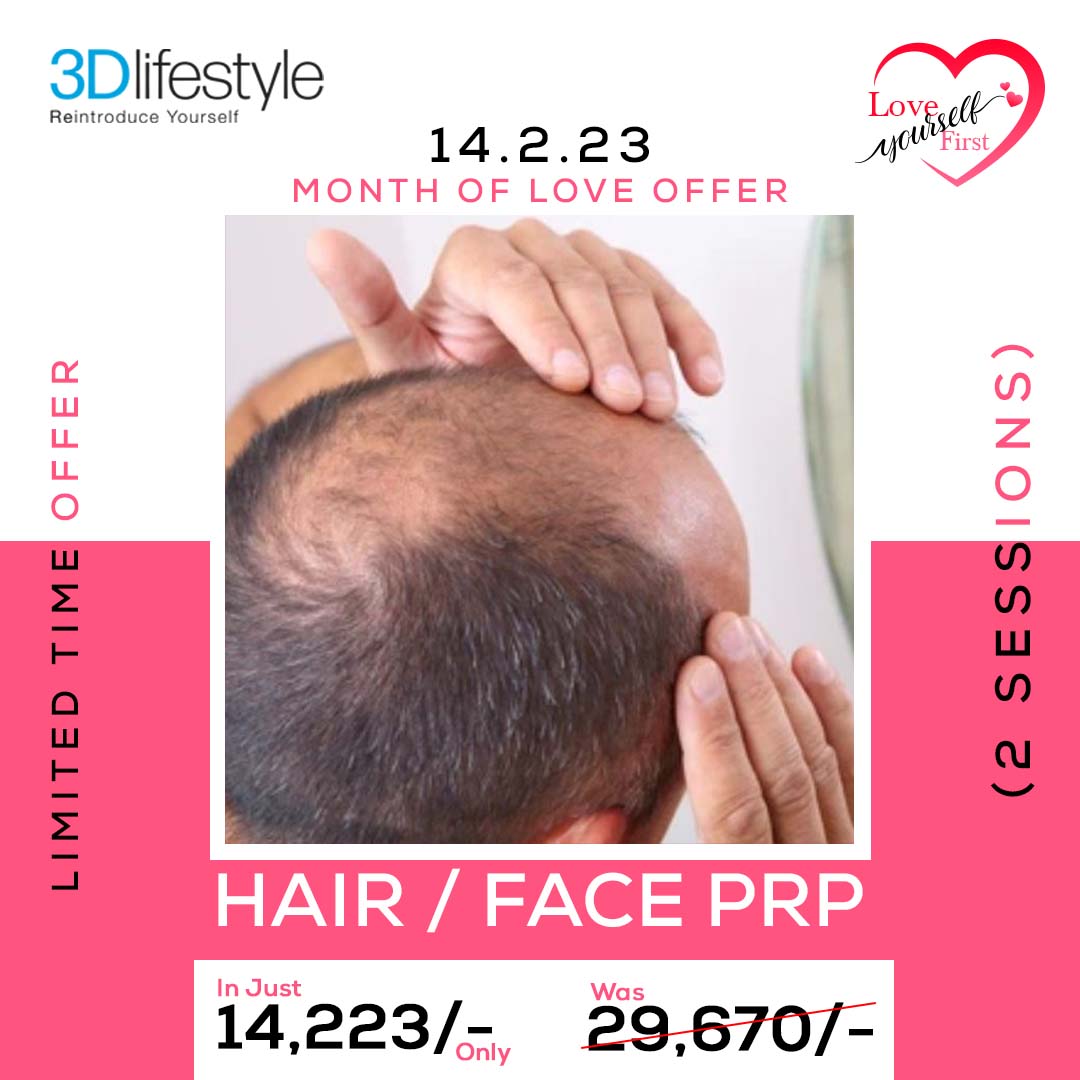 Reveal Your Radiant Skin with 3 3D Chemical Peels – 14,223/- Only!
Get ready for radiant skin with the 3D Chemical Peel at 3D Lifestyle. Book your appointment now and enjoy the benefits of refreshed and revitalized skin. And, as a bonus, keep an eye out for a special discount offer this month!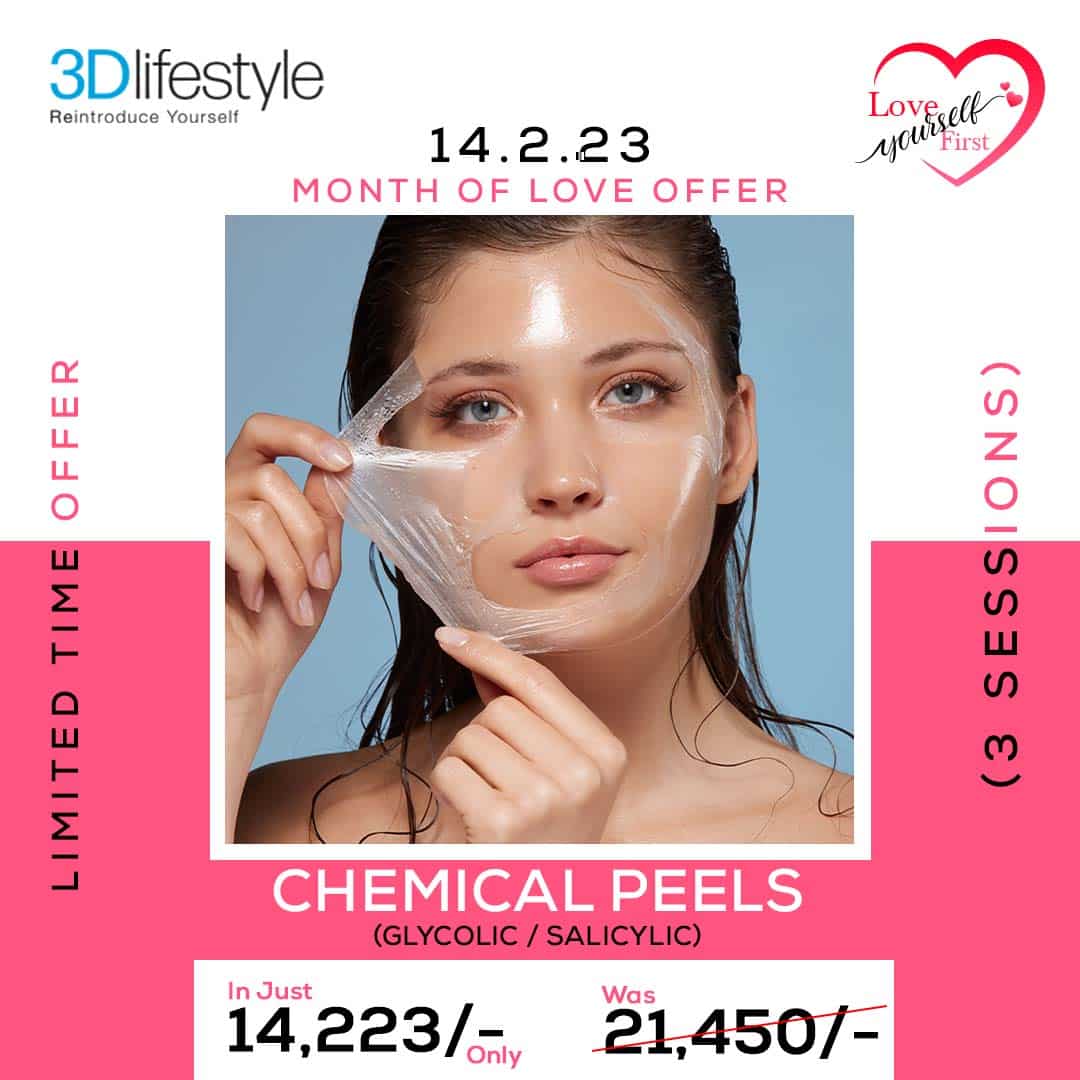 Lift & Tighten Your Skin with 1 3D HiFU Session – 14,223/- Only!
Say goodbye to sagging skin with the 3D Face & Neck HiFU treatment at 3D Lifestyle. Improve your overall skin texture and get younger with 3D Face & Neck HiFU. Book your appointment now and get ready for a confidence-boosting transformation