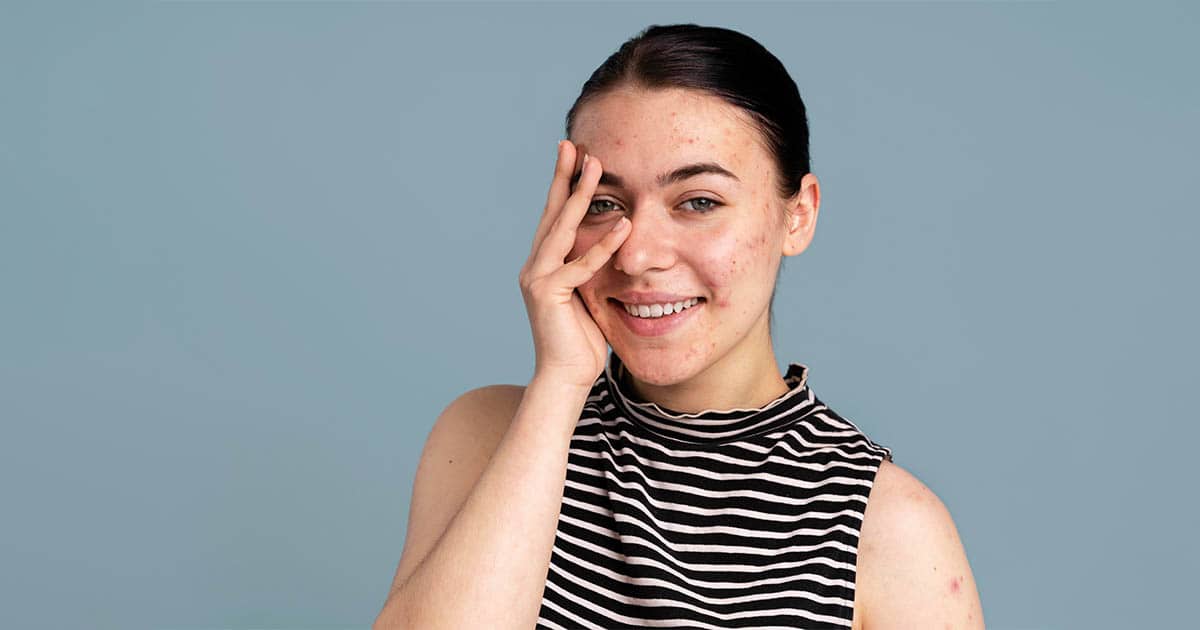 It is estimated that people seek treatment for acne for a cost of between 10,000 PKR – 40,000 PKR. Even after an acne breakout is under control, many patients are left with a residual acne scar. Every scar is different. Treating acne can be a long process and may require a lot of patience. We know acne can be problematic, but the first thing a patient needs to do is be calm and then find a solution that will prevent future breakouts and treat scars. 
Let's Look Deep Into It
When a breakout occurs, it penetrates the skin and causes damage to the tissue beneath it. Scarring occurs when collagen is produced in excess or insufficiently during the healing process. The best first step for any patient is to calm any existing acne breakouts and find solutions. This important step will help reduce the amount of residual scarring left to treat. 
3D AcneCure Peel
Salicylic acid, a beta-hydroxy acid (BHA) found in 3D AcneCure, effectively targets the oil glands. It is great for congested or acne-prone skin, as salicylic acid is oil-soluble so it gets deep into your pores to clear the blockage of oil or dirt.
Furthermore, it has anti-inflammatory properties that help to soothe inflamed acne, blackheads, and oily skin. 3D AcneCure Peel normally shows results after 4 to 6 sessions.
3D ScarFree (PRP + Microneedling)
3D ScarFree is an ideal treatment for acne scarring. It helps the skin to create new, healthy collagen to reduce textural issues. Microneedling is a gradual process. PRP is a great addition to micro-needling for the treatment of acne scars and can be injected or applied topically. PRP increases collagen production and speeds recovery time. By injecting PRP, we can help break up the fibrous bands that bind scars together.
3D PRP ReJUVE is a micro-needling skin rejuvenation procedure that injects your own plasma into your skin and combines the advantages of improved collagen production, enhanced skin tone and texture, and protection to fight all antioxidants at once.
Your Treatment Plan
If you are concerned with acne scars and are still wondering about the best treatment for you, we recommend you visit the 3D Lifestyle center near you and get a chance to book a FREE consultation. At 3D Lifestyle, we have certified and well-experienced dermatologists. The key to getting successful results is having a treatment plan and someone who can monitor your journey. 
Fill out the form below to visit our website and make an appointment right away.