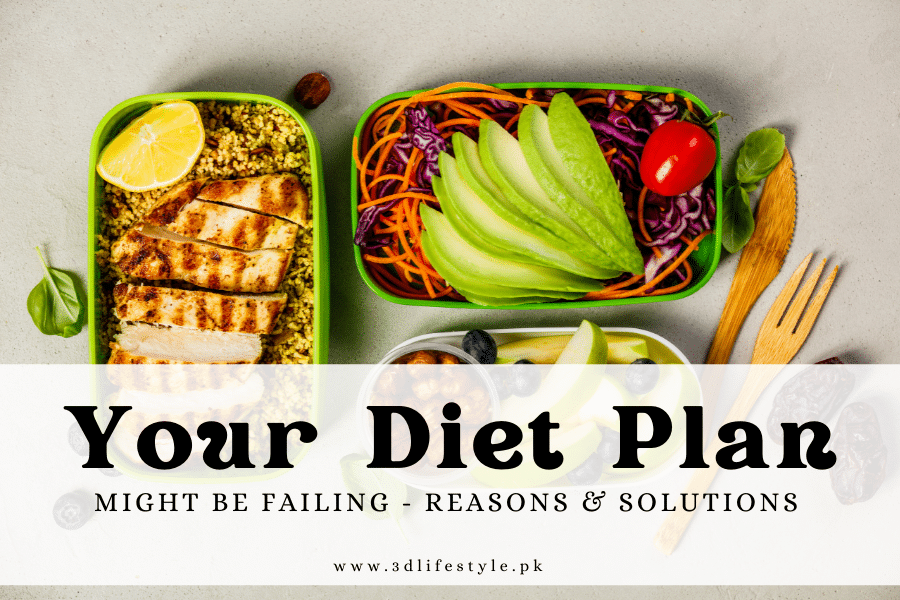 Ever felt disheartened when the dieting attempt you made doesn't go the way you planned? You might be wondering what could possibly have gone wrong? Sometimes without knowing, you are making a flawed diet plan. 
There is a major misconception prevailing in our society that dieting is done when one wants to lose excessive weight. NO! That's completely wrong. Whether you want to gain weight or simply lose it, you need a diet plan. 
If you are not getting any positive results after all the grind then the following reasons might be the cause: 
Not having enough food or staying hungry is the first reason for a failed diet. Don't skip meals! Skipping meals won't make you slim instead, you'll have an intense urge to consume more food. Hence you'll eat more food than usual. Pro-tip: Don't stay hungry for long. Healthy snacks can be of great help. 
Hydrate, hydrate and hydrate yourself by drinking lots of water & healthy fluids. It's not only good for your skin but health too. It makes your stomach full and the food looks less appealing (exceptions are everywhere). 
You might not be getting enough nutrition. While making a diet plan for weight loss, cutting on calories is not always a good option. There are some good nutrients (calories) your body needs i.e. protein & unsaturated(healthy) fats. They have a slow metabolic rate –  In short, after the intake of these healthy calories, your body feels full for a long time. 
Get Perfect Diet Plan at 3D Lifestyle
You are not able to create a perfect meal plan, don't worry. What are dietitians and nutritionists for? Whether you want to lose or gain weight, visit 3D Lifestyle. Best nutritionists are present here to provide you with the diet plan you always wished for. Your diet won't fail again and you'll achieve the body you always wanted.
In case you are looking for instant fat removal, 3D Fat-Melting, and Fat Freezing treatments are here to save your day. 
FREE CONSULTATION is just one click here. 
For more information Call at 021 111 232 889.