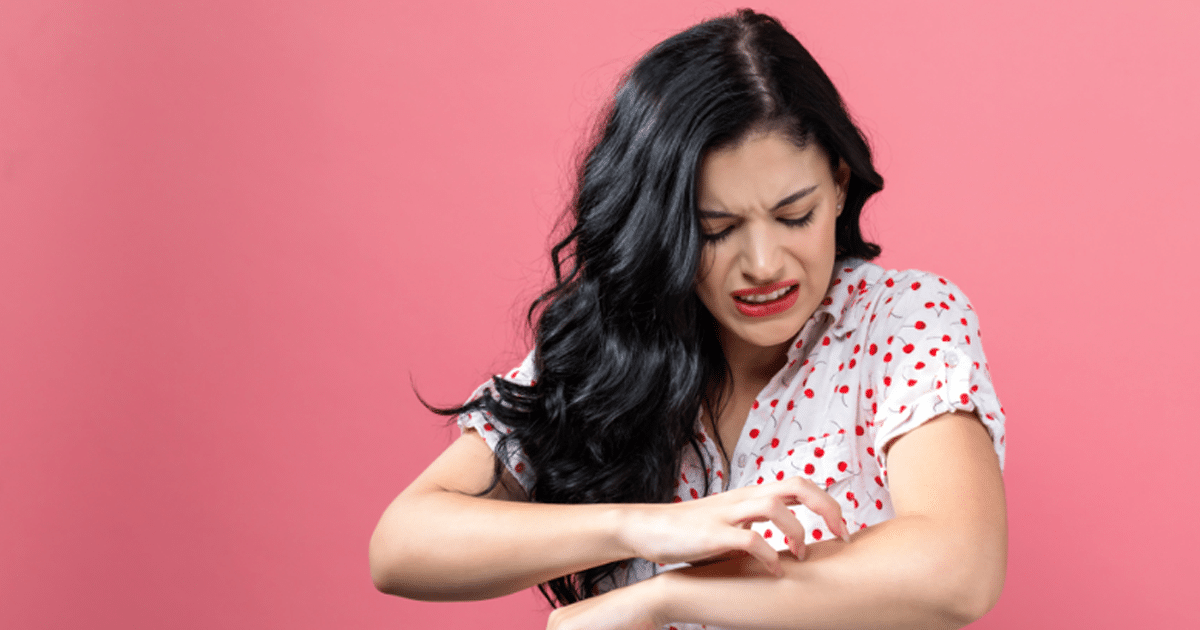 Are you suffering from dry, itchy, and red skin? If so, you might be experiencing eczema. But the question is that what is eczema? 
Eczema is a condition that affects both adults and children alike and is often characterized by dryness, itchiness, and redness. The exact cause of eczema is still unknown; however, researchers believe that it could be caused by a combination of environmental factors and genetics.
Understanding the Impact Of Eczema and Common Affected Areas 
When someone has eczema, their skin cells cannot properly hold water. This makes their skin dry out easily, causing inflammation and itching. To complicate matters further, eczema can make the skin prone to infection as it breaks down due to scratching or excessive rubbing. In some cases, allergies can also contribute to the onset of eczema flares. Common areas where eczema appears to include the arms, hands, neck, and face; however, it can also appear in other areas of the body, such as behind the knees and elbows. The type of rash varies depending on the person's age and level of activity. Young children may experience patches of rough bumps or red scaly plaques, while adults might develop an oozy type of rash or cracks on their skin that look like leather patches.
Tips for Managing Eczema and Reducing Symptoms
Here are some steps you can take to effectively manage your eczema symptoms:
Moisturize regularly

Use of gentle cleanser 

Take a bath

Try to avoid things that could trigger flare-ups, such as stress or certain fabrics

If none of these remedies work, seek professional advice from our

expert dermatologists

. They will tell you about your situation & needs and help you determine if this treatment option could work for you so that you can make an informed decision about your healthcare journey.
New Hope for Eczema Sufferers: 3D LED Phototherapy
Unlike traditional treatments like creams or steroids, 3D LED phototherapy does not have the same risks associated with those options, such as thinning of the skin or long-term side effects.
Some potential benefits of 3D LED phototherapy to treat eczema include
 In addition, since this method doesn't involve taking oral medications or topical steroids, it may be especially beneficial for people who don't want to expose their bodies to those treatments or who haven't found relief from them.
If you think 3D LED phototherapy for eczema might be right for you, Fill out the form below to get started!