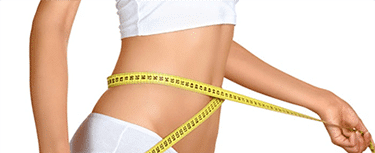 How many times have you dreamt of having a perfect figure, but were stopped by your hectic routine because you couldn't make time for workouts every single day?
How many times did you deprive yourself from that mouth-watering plate of biryani or the tempting cupcake that was right in front of you and still didn't lose any weight?! We all have some stubborn fat in certain areas of our body from where you can't lose weight no matter how much you try. Even the draining diets and heavy workouts fail to give us the wanted results a lot of times.
All we can ask for is a magic wand to work in such situations but we all know that isn't realistically possible. BUT worry not! We have found something that works no less than a magical wand could have.
3D Lifestyle brings you the treatments you have always wished for. 3D Lifestyle brings you non-surgical, noninvasive treatment that require no surgeries or scary procedures. These treatments are 100% safe for you. And require no downtime.
People come and get 1 inch fat removed from their problematic area within 45 minutes! and immediately walk out of the clinic as if nothing happened. Yes we have seen people visiting our clinics during their work breaks and go back to their offices without any break. Because no break is required.
3D Lifestyle is nation's most trusted aesthetic brand, which provides you quality treatments within your budget. Its treatments that are specific to fat reduction are 3D Cavitation and cryolypolysis. One procedure is to freeze the extra fat and the other is to melt it, while it is removed from the body through your excretory system. For further details clich here.
The treatments are 100% safe, use FDA approved technology and are virtually painless.