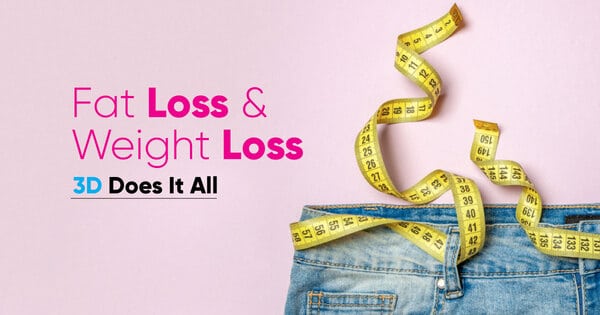 The words "weight loss" and "fat loss" are often used interchangeably. One of the most common trends in the fitness industry is rapid weight loss with strict diets and heavy exercise, which is very unhealthy and can make you sick. People often confuse the facts about being healthy and thin, but that is something we need to change. If weight loss is caused by unhealthy activities, it decreases overall body muscle, fat, and water. On the other hand, 3D Ultimate treatment is the safest way to lose weight and be healthy. It is difficult to know whether you are losing muscle or fat. In this blog, we will be discussing the healthiest and most effective ways to lose weight. It is very common to track your weight using a weight scale, but it can not determine your fat loss.
Focus on a Healthy Body
Many weight loss programs claim to help you lose weight quickly and easily. But it is important to know whether it is healthy or not. Therefore, 3D Lifestyle offers you the best treatment to get rid of stubborn fat with our non-surgical fat reduction treatment. Now, with 3D Ultimate, you can choose the healthiest weight loss treatment for you.
3D Ultimate is a non-surgical fat reduction and body contouring treatment that contains the latest combination of technologies designed to offer a complete approach.
3D Cavitation
3D Cavitation is the fat melting treatment. It melts down the layers of fat and gives you a slimmer, contoured body. It targets deep and localized fat and reduces multiple inches of your waist.
3D Cryolipolysis
It is also known as cryofreeze. It's a fat-freezing treatment. It freezes the fat under the skin and lets it excrete through the natural process of excretion. It targets stubborn fat and reduces up to 20% to 40% of that area.
These non-surgical fat reduction/body contouring treatments help you to get the slimmer and toned version of yourself in just a few sessions. Don't go for an unhealthy version of weight loss, because 3D Ultimate treatments give you the safest weight loss solution.
If you want further information regarding any treatment, feel free to contact us by clicking on the form below.