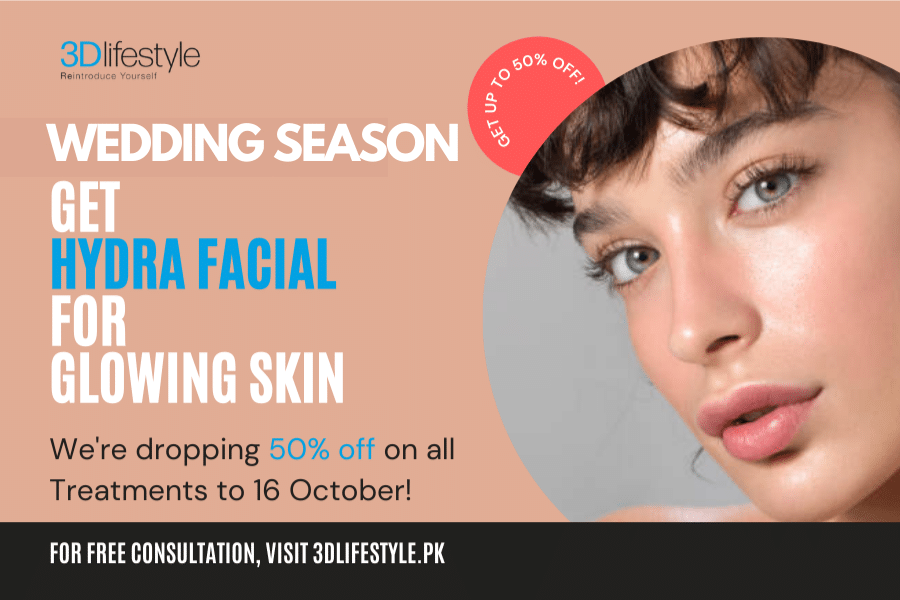 Whether you are planning a destination wedding in the mountains or having a simple gathering with your closest family and friends. You are the star of that wedding and you need to prepare well before you say " Qabool hai" or " I do".  Apart from the dress, having gorgeous and smooth skin is the wedding goal and for that Hydra Facial is a must. 
Makeup is best for hiding your skin flaws but with the best skincare routine, you can have long-lasting, youthful, and plumpy effects. To prevent acne and skin breakout during the last minutes of your wedding occasion, you need to get the right skincare treatment.
For acne, pimples, and dry skin, Hydra Facial is the best thing you can opt for right now. Why? Because it's a high-end treatment that treats wrinkles, fine lines, clogged pores, oily skin as well so that you can prepare well on your big day.
As there is no perfect age for getting married, you can get Hydra Facial whenever you are ready. 
(Read: Best Age For Getting 3D Hydra Facial And Why)
Whether you are the bride or just attending the wedding, hydrafacial has your back. The facials done at home are kinda risky as they can cause redness, rashes, and scarring. Get proper facial skin treatment because the face is the first thing that everybody notices, so treat it nicely.
Grab 11 Step 3D HydraPlus Facial for Free At 3D Lifestyle
This year pre-plan your skincare regimen and your Shadi together with 3D Lifestyle. 7 Step Hydra Facial is better but 11-Step 3D HydraPlus Facial is the best.  For free 11-Step HydraPlus Facial, purchase 3 sessions of Full Body Hair Removal from 3D Lifestyle and get 11 Step HydraPlus Facial for FREE. Get rid of unwanted hair and skin problems together. You don't get this kind of deal every day. There are other facials as well like, 3D ultra Glow, 3D BB Glow, and 3D clever. Curious to know about them? Well…
BOOK FREE CONSULTATION by calling @ 021 111 232 889 or  Click Here .