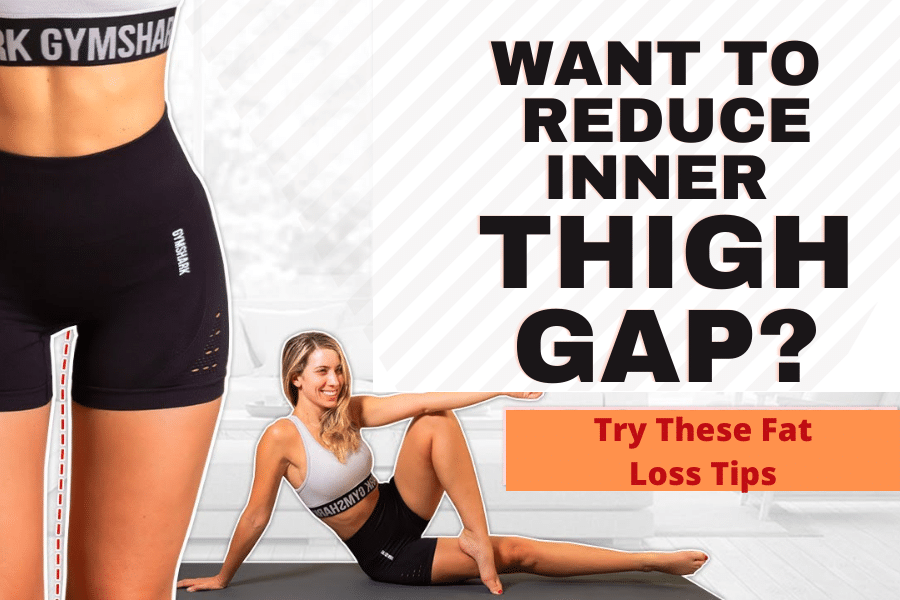 As a lean individual, you must know the concept of the inner thigh gap. If you always had bulky thighs then you'll understand the importance of having a thigh gap. Thighs with no room between them have their own problems & lean people don't really face it. Get to know more about thigh gaps and fat loss tips with 3D Lifestyle.
The thigh gap is a space that is present between your upper legs connected to your buttocks. If your thighs don't rub together while standing, then you have a thigh gap. Having this space is a blessing even if you don't, it's not a shame.  Owning your body and being confident in your own skin is the first step of achieving self-love.
Changing or modifying your body is also your choice without getting concerned about the stereotypical ideal shape, appearance, and size in our society. If you have a pear-shaped body then you'll know that bulky thighs are not restricted to curvy people only. Some people have a combination body type, so slim people can have them too. Honestly, thick thighs require high maintenance. They have their own problems (if you have them you'll know it).
Sweating that leads to rashes is the worst thing and the only reason that forces one to get inner thigh fat reduction treatment. Shopping for your favorite pants is another issue. Not every pant fits your thighs or curves perfectly. When the fat between your thighs rub together, it causes rashes and irritation (especially in summer).
What is your reason to dislike or like thick thighs, tell us in the comments? 
Reduce Inner Thigh Fat at 3D Lifestyle
If you are looking to reduce extra thigh fat, then try getting instant fat removal treatments i.e 3D Cavitation (Fat Melting), and 3D Cryolipolysis (Fat Freezing). You can literally reduce up to 40% of fat from the belly, thighs, or bingo wings(Arm Fat).
Looking for healthy meal plans to get rid of the extra thigh or body fat? Try getting a customized plan from 3D NutriHealth. Certified nutritionists provide you with the best diet plans to make your body lean or curvy. 
Book Your FREE Appointment TODAY!
Dial 021 111 232 889 or  Click Here.
Just a reminder, BUY 1 FAT MELTING SESSION AND GET THE 2ND ONE FOR FREE*.
Limited Time Offer!