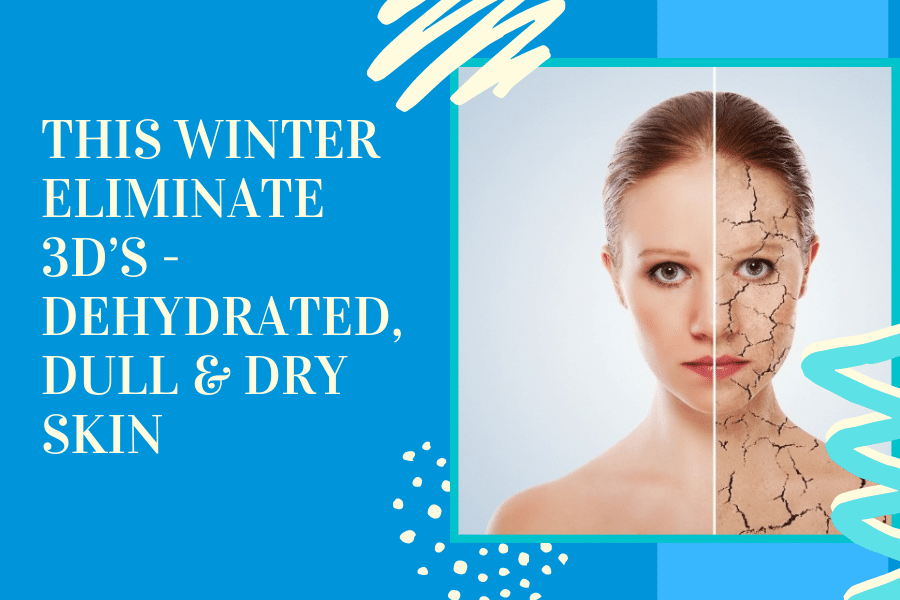 Chapped lips? dehydrated, Dull, and dry skin? If you have all these symptoms then don't worry, It's winter. Winter is beautiful because it's cool & calm (and sad for some people) but overall, winter is a season that most people enjoy. During this season your skin complexion becomes chaotic. For that, you need proper skin care treatment so that you can slay throughout the winters. 
The question is, why our skin becomes dehydrated, dull, or dry? There is low humidity during the cold weather and when dry air touches your face, it makes your skin dehydrated and dry. If it is not treated on time then one can get eczema which leads your skin to inflammation, redness, rashes, and cracks. If you have these symptoms already then you should visit your nearest dermatologist or aesthetic clinic. 
Have you noticed that your face and your hands become dull during the winters? Like, there is no life to your skin? This also happens due to dry and cold weather. When the moisture is not locked properly, it makes your skin look bland and colorless. 
You can get rid of all these problems by hydrating yourself as much as you can. Increase the water and fluids intake. Use moisturizing creams according to your skin type. Point to be noted, the moisturizing creams that are oil-based are better than your regular lotions. With these, you can somehow prevent your skin from getting dull, dry, and dehydrated.
Skin Care Treatments For Winter at 3D Lifestyle
If you want your skin to be glowy and plumpy throughout the winter season, then look for more of a permanent solution like visiting 3D Lifestyle. 3D Lifestyle is not only for the winter, you can get the best treatments in every season. If you have different skin problems like wrinkled skin or fine lines, blackheads or uneven skin tone then get the best skincare here at 3D Lifestyle. 3D Medical Grade Facials are here to ease your worries. Red Carpet Collagen Facial, 7-Step 3D HydraFresh Facial, 11-Step 3D HydraPlus Facial, 3D Ultra Glow, 3D BB Glow, and many other skin care treatments you can get this winter.
For perfectly hydrated and glowy skin ring at 021 111 232 889 for FREE CONSULTATION or  Click Here.