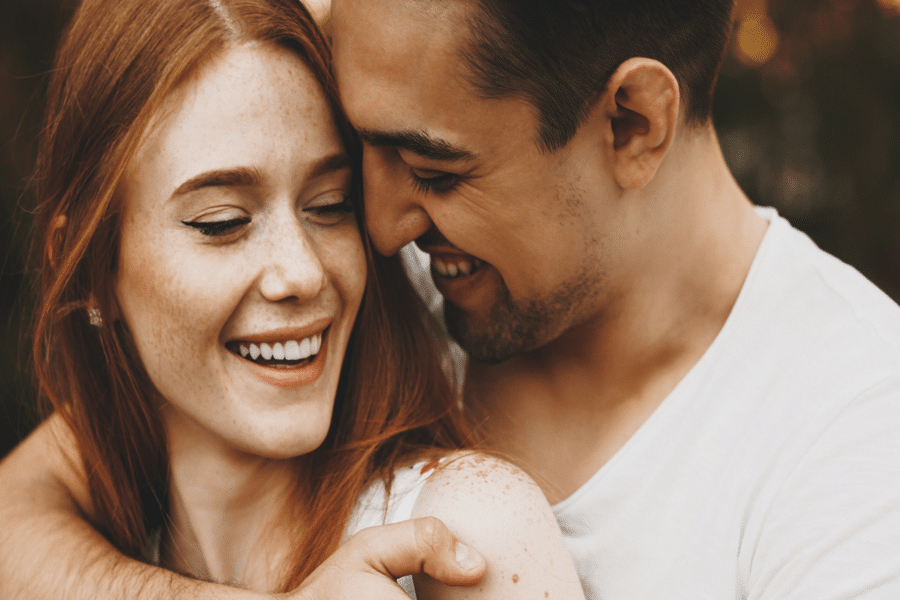 This might have happened to you. When something or someone makes you happy, your face gives off a different glow. A glow that other people notice and they ask you "khairiyat hai, Aj tou bare chamak rahe ho." Let's put skincare products aside and talk about how love makes your skin healthy and glowy.
When you feel happy, your skin starts to become beautiful. How? Because 'excited hormones'  increase the blood flow in the skin that not only makes your skin healthy but blushy red too. 
When your mood is not okay, it starts showing effects on the skin. Due to stress, your body starts producing the hormone known as Cortisol. This hormone increases the oil production in the skin and you start getting clogged pores and acne breakouts.
But the question is, how can love make your skin gorgeous? When one is in a healthy relationship or the person is getting the love they deserve. They feel happy and satisfied, these positive emotions increase the ability of the body to heal by itself.
In short, love not only makes the skin healthy but your body too! The feeling of Happiness makes one's skin hydrated. The hormones (serotonin,  oxytocin) which are released by this happiness, regulate the blood and oxygen flow in the body. Your skin starts getting proper nutrients and hydration. All this makes your skin plumy, healthy, glowy & hydrated.
If you are happy and still feel that you have skin problems like dull, dry, or wrinkled skin then don't get worried. It's not because of a love or happiness issue. There might be other factors as well, like winters, smog, age, or hormones. It's completely okay, visit your nearest aesthetic clinic. 
Best Medical Grade Facials at 3D Lifestyle
Winter and air pollution can make your face dry. There are many Hydra Facials offered by different dermatologists and Beauty clinics but 7 Step 3D HydraFresh Facial, 11 Step 3D HydraPlus Facial and 3D Ultra Glow at 3D Lifestyle are out of this world. They are not like your normal facials.  If you are looking for instant hydration and radiance then these treatments are for you. 
Age causing wrinkles on your skin? Worry no more. 3D Red Carpet Collagen Facial has come to the rescue. 
Happiness makes your skin gorgeous but if you are getting instant gorgeousness from the best aesthetic clinic, 3D Lifestyle then why not give it a try?
What are your thoughts? TELL US IN THE COMMENTS.
BOOK FREE CONSULTATION by calling 021 111 232 889 or Click Here.