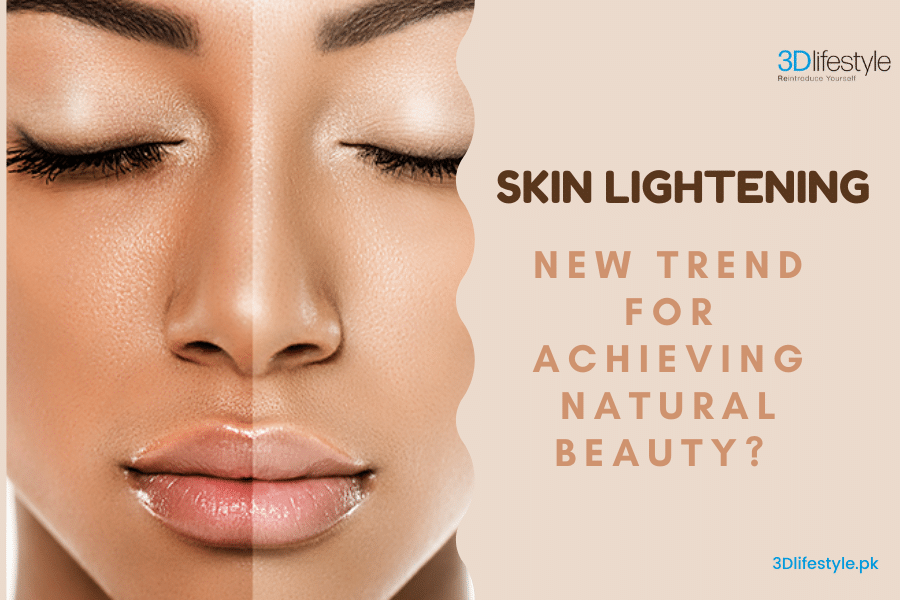 Fair, flawless, and lightened skin is the dream of every person. It makes you feel confident and satisfied. There are tons of makeup products that can be used to cover up the dark spots and skin pigmentation on the face for the time being. There are hundreds of home remedies for skin lightening but in the end, the question remains, are they long-lasting? Or will they really affect your skin? Everyone has different skin types, some things can be beneficial for your skin while others can cause bad effects.
To achieve natural beauty, the trend of getting skin lightening procedures is increasing day by day because people here have a lot of skin problems like acne, blemish, tan, skin pigmentation, etc. If you don't have good knowledge about different skin lightening procedures, let us help you.
Bleaches and Skin Whitening Creams
There are uncountable procedures and creams in the market that aim to change dull skin into fair and white. Major procedures include bleaching and skin whitening creams. They work on the majority of people but every chemical has side effects. Complications include redness or swelling, thinning of the skin, visibility of nerves, and many other internal body problems as well. Getting expensive bleaches and whitening creams may brighten up your skin but they are chemicals after all. The question remains, can one really achieve a healthy natural glow with these bleaches and whatsoever?
3D Gluta Light At 3D Lifestyle
Natural glow and immunity booster in one treatment? Yes, now you can get rid of skin toxins and achieve healthy natural glowy skin with 3D Gluta Light. 3D Gluta Light at 3D Lifestyle contains Glutathione, an antioxidant. It reduces the harmful cells in your body. It not only lightens your skin but also has other beneficial effects like boosting the immune system, preventing viruses and bacteria, decreasing skin bumps, and most importantly it makes your skin bright and fresh. It's a new trend that most celebrities are following nowadays.
THIS MONTH YOU CAN AVAIL BRIDAL PACKAGES AT 3D LIFESTYLE TO MAKE YOUR WEDDING EVEN MORE MEMORABLE. 
You can BOOK FREE CONSULTATION by calling @ 021 111 232 889 or  Click Here.