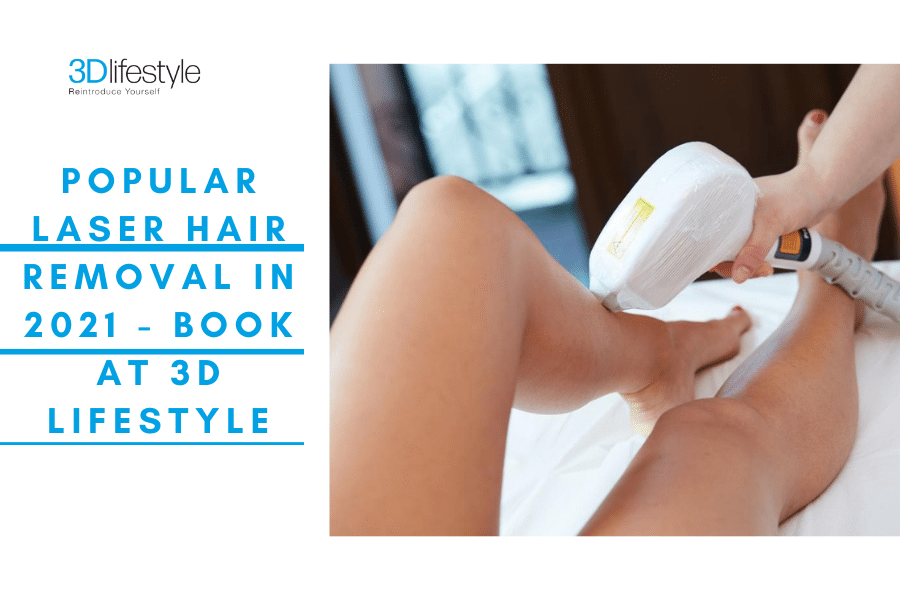 The world is evolving but why are you still stuck with the old methods of hair removal? Sugar-based wax and razors were used by Egyptian people in 3000 BC. Folks, It's 2021. Time has changed and you should too. Update your hair removal game to Laser Hair Removal. Why? Keep Reading. You'll know it soon.
Most of us use razors when we are going out. We assume that they work as saviors when we are in a hurry. If you are a razor user, then you might relate to it well. The itching that leads to redness and scars is terrible.  Wax is even worse. The first thing after waxing you experience is the pain and pimples that show up right after.
Laser Hair Removal is an advanced technology for getting rid of unwanted hair. It's not like wax or razors. In the past Laser Hair Removal was no doubt really expensive and this privilege was enjoyed by rich people only but, not anymore. Pakistan's Leading Medical Aesthetic clinic 3D Lifestyle offers amazing deals for anyone who wants a permanent solution to hair removal problems. Whether you want full body laser hair removal or laser hair removal just for the face, 3D Lifestyle is on your side.
Don't waste your money on a monthly supply of razors or wax. After a few sessions of Laser Hair Removal, you'll have more time for other important things in life. It's 2021, get an upgrade and say goodbye to old methods and get Laser Hair Removal.
Free 11-Step 3D HydraPlus Facial with Laser Hair Removal Sessions At 3D Lifestyle
This month is a blessing for people who want to take care of their hair and skin problems together. You can be one of those people too. All you have to do is purchase 3 sessions of Full Body Laser Hair Removal and with that, get an 11-Step 3D HydraPlus Facial for FREE. This is a deal you should avail of ASAP. Now make it safe by getting a FREE PATCH TEST. Still, waiting for some miracle to happen? There you have it, Laser Hair Removal is the one.
To avail of this amazing deal, BOOK FREE CONSULTATION by calling on 021 111 232 889 or   Click Here.