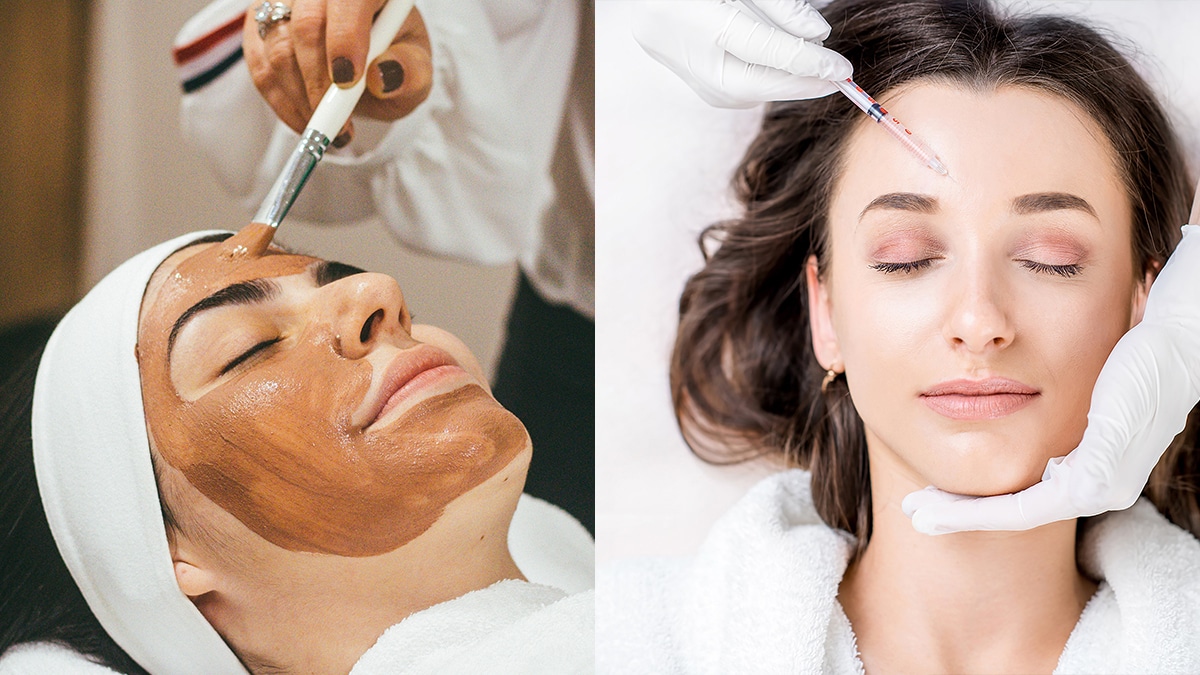 In this fast paced technology driven era, working a 9 to 5 desk job and trying to walk toe to toe with competitors can drag you towards a very dark void. However, there is always a cure! Regardless that you have a chronic back pain or you are looking to revitalize your skin to relive the old glory days, there is a whole list of aesthetic treatments and procedures which you can pick from; according to what might suit you best. 
As the technology behind these aesthetic treatments have evolved leaps and bounds, the whole world is recognizing the brilliant effects of these numerous aesthetic treatments. In this article, we will like our reader-base to be familiar with the few facts about aesthetic surgical and non-surgical treatments – which they did not know before.
The Price:
Although price is one factor where the audience might think that aesthetic non-surgical treatments surpass the surgical ones; however, this is certainly not the case. There are certain non-surgical aesthetic treatments, especially in Pakistan such as face lift and cryolipolysis which have an element of rarity, but due to economical packages all across Pakistan, non-surgical treatments turn out to be less expensive and more productive in the longer run. 
The Downtime:
One of the most enticing benefits that aesthetic treatments have is that there is minimal or no downtime, especially in non-surgical treatments. In most clinics such as 3D Lifestyle. This means that as soon as you get the treatment, you are free to carry on with your regular routine, such as bathing, exercise and whatnot. 
The Safety:
With more surgeries, comes more pain! As the name suggests, non-surgical aesthetic treatments do not involve any sort of operations, which means that it is much safer than the surgical ones. In surgical aesthetic treatments, the atmosphere plays a vital role in keeping the treated area safe and protected. However, in non-surgical treatments, such risk factors are reduced to minimal.
The Variety:
Another amazing factor is the variety of treatments available in both of these categories.Under the umbrella of surgical treatments, there are amazing aesthetic procedures such as, thread lift, rhinoplasty, tummy tuck and liposuction etc. On the other hand, non-surgical aesthetic treatments include chemical peels, face lift, neck lift, cavitation and much more. In this context, surgical aesthetic treatments are no less. There are a number of different aesthetic treatments available for different parts of the body; depending on what you need. For example, for people who are looking for fat loss, they might be able to get it on any body area they want. 
Non-surgical and surgical aesthetic treatments have together evolved dramatically, however, the benefit of both vary highly; depending on the factors mentioned above. Aesthetic surgical treatments take more time to heal, and sometimes the scars might not fade away so easily. On the other, non-surgical aesthetic treatments do not scar you for life, and can provide almost the same intensity of outcomes you would need or want – sometimes even better. Hence, make sure to go through this list before you book your next appointment!