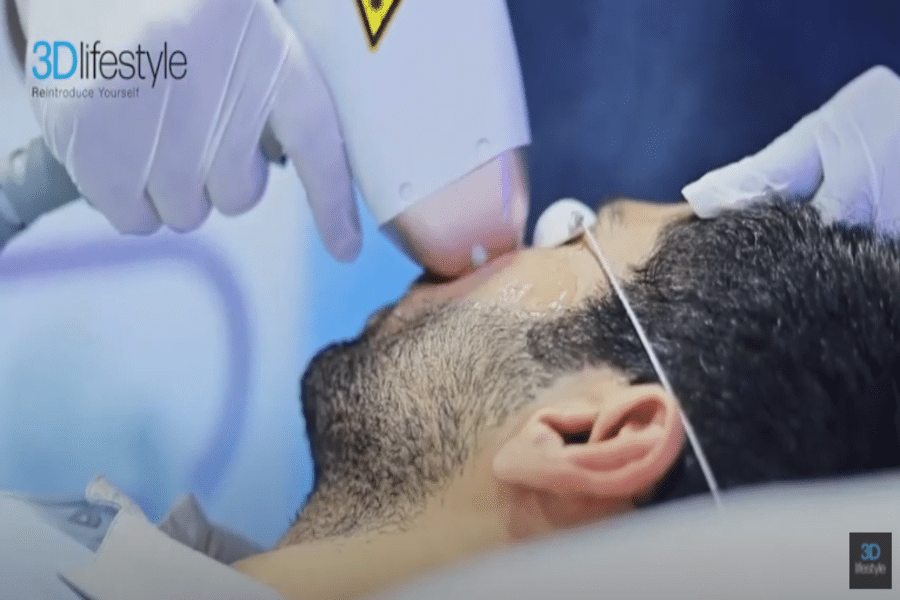 Ingrown bumps and irritation after daily shave are something that most men fear (they may not express but it's true somehow). A man doesn't look presentable if his beard is not in shape. To become neat and tidy, extra hair should be removed from the face by Laser Hair Removal Treatment. Shaving is time-consuming because you have to do it after a day or two (exceptions are always there).
Some people are pro in shaving but when you are in a hurry and one wrong use of blade is all it takes to make your neck or face irritated (the cuts duh!). We are not talking about wax because men usually prefer quick methods and wax is something that hurts even more than a razor.
Laser Hair Removal is not only becoming popular among women but men are also getting it nowadays. It's completely safe and also helps you in getting rid of the razor burn and irritation as well. You can get it anywhere on your body… here there or even down there! 
Men have thick hair on their faces and that's why Laser Hair Removal Treatment is perfect for them. The Laser beam is specifically targeted on the hair follicles and stops them from growing at a fast pace. The best thing about this Laser Hair Removal Treatment is, there is no downtime. If you don't have time because you are busy with your work, Take a Chill Pill! No rest is required after getting Laser Treatment. Now you can carry on with what you were doing. There are no side effects as well.
Laser Hair Removal Treatment At 3D Lifestyle
Now you can get a clean beard line at 3D Lifestyle. If you have cheek hair then visit 3D Lifestyle because they have a permanent solution to your hair problem. You don't have to shave or tweeze daily to get a tidy look. 6 to 8 sessions are all you need to change yourself from a beast to a handsome man. 
If you want to know more then, book FREE CONSULTATION dial 021 111 232 889 or  Click Here.