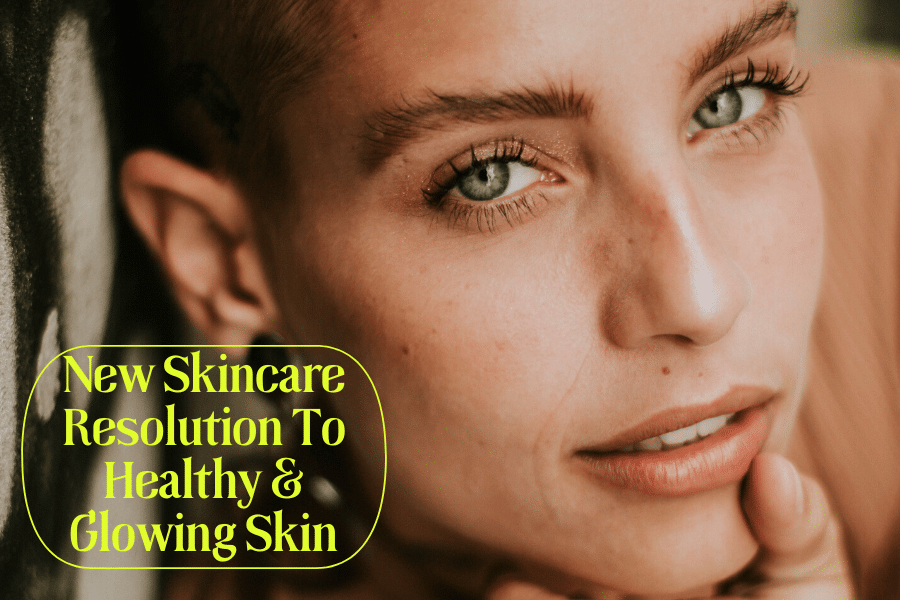 You might feel nostalgic about the year passed. A new year means new hopes, new dreams, and new beginnings. If things were not okay last year, don't worry & keep your hopes up. Things will get better by the end of 2022 (God Willing). New year ho or sath NEW YEAR RESOLUTIONS na houn, not possible! Let's make some S.M.A.R.T (specific, measurable, attainable, relevant & time-bound) skincare resolutions for this year. Although we aren't normally able to achieve those goals likn umeed pe duniya qaim hai!
Resolution # 1 Make cleansing an essential part of your skincare routine. You sure have made a weight loss resolution. Most of us don't cleanse our faces in a proper way after working out. You need to rinse your face to wipe out the bacteria and sweat from your skin. This should be preferably done within 15 minutes of exercise. For the love of skin, CLEANSE YOUR FACE BEFORE GOING TO SLEEP! Your skin carries dirt, oil, and makeup throughout the day and they should be removed before getting a good night's sleep. Sleeping with an unclean face promotes early aging, dehydration, and fine lines (You sure don't want that).
Resolution # 2 This year, use a moisturizer as a top priority. Hydration is the MOST IMPORTANT thing your skin requires. Apply moisturizer before putting on makeup. Moisturize your skin before going to sleep and after washing your face.
Resolution # 3 Get the best skincare treatments at 3D Lifestyle
The best medical-grade facials and skincare treatments you can find in the market are provided at 3D Lifestyle. HydraFacial, also called everyone's favorite Facial. No one can deny the hydrafacial benefits on the skin. With the name of 7 Step 3D HydraFresh Facial and 11 Step 3D HydraPlus Facial, get all the hydration, smoothness, and healthy glow your skin requires.
3D Ultra Glow Facial to get ultra glow on the skin. Get lifted and tightened skin with a Red Carpet Collagen Facial.
Schedule your FREE CONSULTATION to get your hands on extraordinary skincare treatments.
click here or call 021 111 232 889