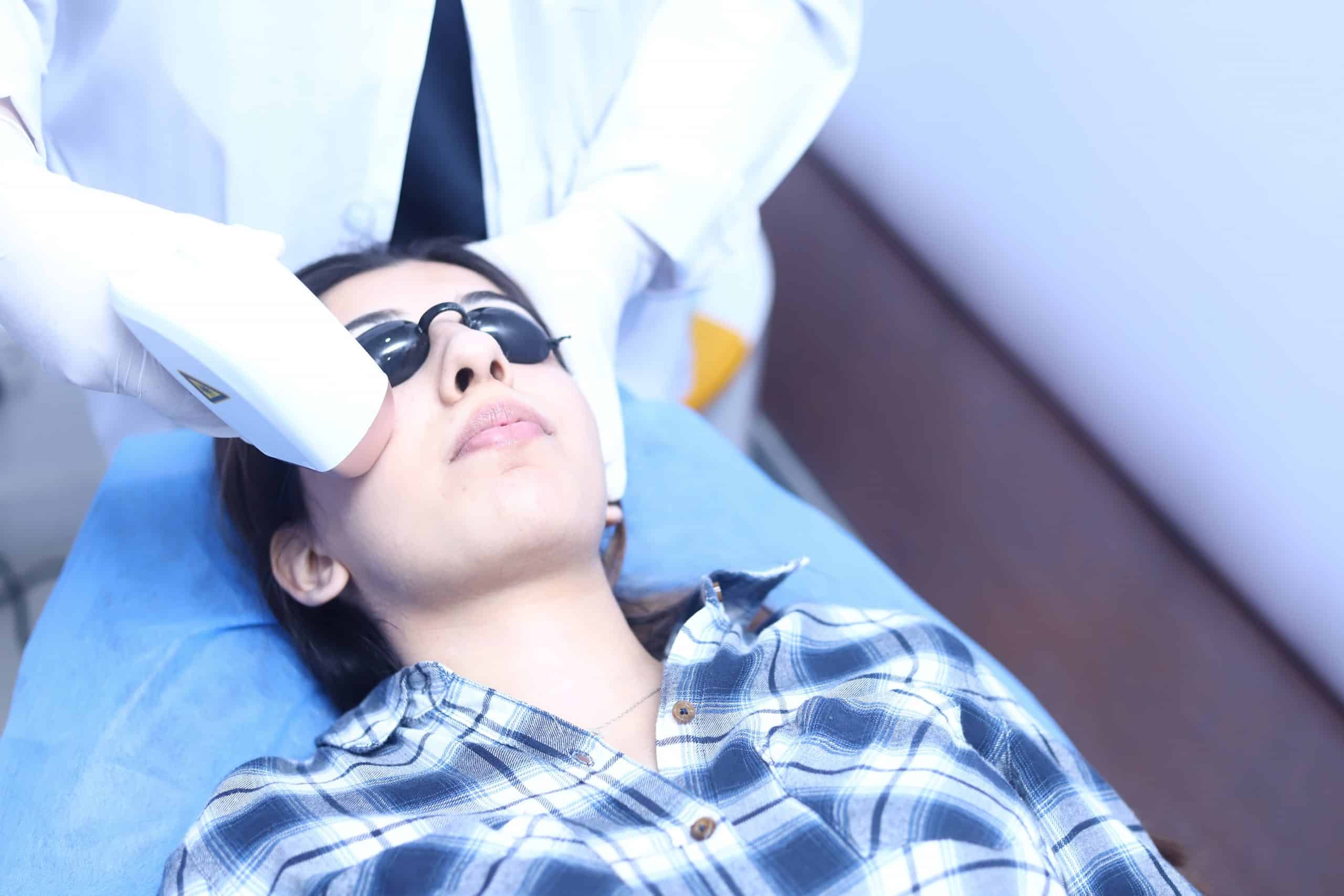 Getting rid of unwanted hair is nothing new, as a matter of fact it all started from the ancient Egyptian times where women used to have copper razors for the job. But let's be real here, it's the 21st Century and to be honest no one deserves razor brutality for their skin when it comes to hair removal. 
People often complain about having rough and bruised skin after getting a good deal of wax strips and razors (it doesn't really matter if it is 1 or 3 blade razor people!). Your skin deserves better and just to make it more easy for you, it's time you get introduced to the miraculous Laser Hair Removal. 
What Is Laser Hair Removal?
Contemporary and definitely making a mark in the beauty industry, Laser Removal is a gift to mankind with different types of skin. How it works is pretty amazing, as the highly strenuous light pulses are emitted from laser directly into hair follicles. The tiny pigments attached to the follicles absorb the light pulses and get rid of the hair permanently. 
Now, the people who want to get rid of unwanted hair and get the smooth skin feeling back, Laser Hair Removal is the best option. 

What Makes 3D TrilogyICE Stand Out?
There are a lot of myths and concerns attached to the Laser Removal treatment that there might be some downtime, the skin might get burned (due to the name laser), it won't suit thick hairs, etc. 
3D TrilogyICE makes up for all the concerns as here at 3D Lifestyle our experts make sure that you experience the best for your skin when it comes to annoying hairs. 
3D TrilogyICE offers its clients the Gold Standard Laser Hair Removal Treatment for full body hair removal. 
What Makes It Worth Your While?
3D TrilogyICE offers you pain-free, without any downtime, advanced, 100 percent safe, and available for all skin types and hair Laser Hair Removal Treatment. To make it even better, we provide our clients with promotions and discounted packages for hair removal treatments to make it a budget-friendly option. Our team of expert treatment doctors and consultants are here to help you out with your decision just so you feel at ease while getting laser removal treatment.
How to make this deal of painless hair removal even better? All you gotta do is BOOK FREE CONSULTATION right now! Call 021 111 232 889 and you can also Visit Home Page to book your appointment.