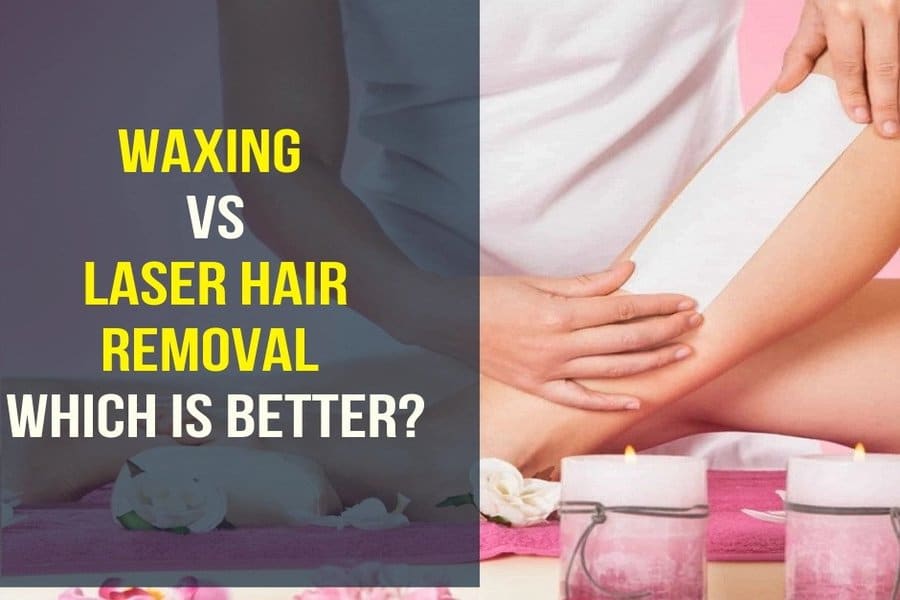 Is Laser Hair Removal better than Waxing? The answer is yes. Laser Hair Removal Treatment is way better than wax due to multiple reasons. Let's enlighten those reasons and you won't regret shifting yourself from wax to Laser Hair Removal Treatment.
Have you ever noticed bumps and spots on your skin? If yes, it's because of the wax that you do after a week or two. While you are waiting for your hair to grow back, bumps and pimples start appearing on your skin and make you go 'ouch'. Laser Hair removal on the other hand gets rid of hair follicles and makes the hair grow, slower and thinner.
Waxing is always a popular way of hair removal because it's quick and easy (said by everyone). But sorry to say, it's not effective in the long run. If you make (serious) calculations, wax not only burns your skin (sometimes) but your cash too. Laser Hair Removal on the other hand may feel costly to few people but it is not.
A lot of people feel afraid when they hear about Laser Hair Removal Treatment. Major concerns are like; Is it painful? Does it have any side effects? Is it safe? Is it effective?
Few things you gotta know is, Wax is painful, wax has severe side effects, wax can burn your skin and can cause thick growth of hair too. While Laser, if done by expert doctors like the Treatment Doctors at 3D Lifestyle, it's NOT painful, does NOT have any side effects, and does NOT burn your skin. Furthermore, it makes your new hair thinner too.
Read: 4 Concerns About Permanent Laser Hair Removal-True or Not?
3D TrilogyICE Gold Standard Laser Hair Removal Treatment
3D Lifestyle offers 3D TrilogyICE Gold Standard Laser Hair Removal. Here Treatment Doctors offer free consultation and with amazing packages, you can get Laser Hair Removal on any part of your body. It's effective for your skin and your wallet too.  3D Lifestyle offers Laser treatment for both men, women, and for every skin type out there.
What awaits you now is BOOKING FREE CONSULTATION by calling @ 021 111 232 889 or  Click Here .