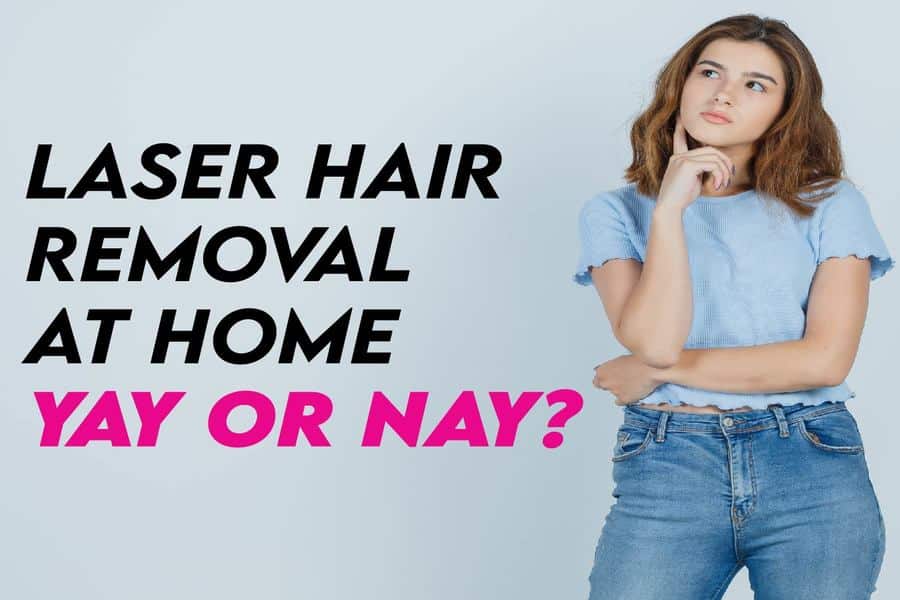 There are hundreds of Laser Hair Removal devices sold at different physical or online stores, where they 'claim' that these gadgets are easy to use, safe, and less costly than the laser hair removal treatment you get at aesthetic clinics. In case you don't know, Laser is one of the hair removal methods which is becoming a trend because of its fabulous results. Laser treatment can reduce body hair without any side effects. On the internet, there are tons of machines and gadgets that are used for facial and full body hair removal. The question that arises here is: Are they really safe for our skin? Let's go further with this blog and see whether Laser Hair Removal at home is safe or not?
Pros and Cons
There are a few pros and cons of using laser hair removal at home. Let's look at the pros first:
Portable: Laser hair removal devices are normally portable and can be taken anywhere because of their small size.
Single-time Purchase: One can purchase this laser device for one time and can use it whenever they would prefer.
The CONS of these portable Laser devices are more than their pros
Lack of Knowledge: One can get severe skin burns, irritation, or rash if the laser device is not used with care. After all, it's a laser and its intensity varies according to the skin type.
Tech Difference: The laser devices used at clinics and aesthetic centers are more powerful and advanced than the laser devices at home.
Lack of precision: Expert doctors and consultants in aesthetic clinics are trained for this kind of treatment while a person doing laser at home is unprofessional. They may harm the sensitive areas or even their eyes and lips if not handled with care. 
No ultimate results: As it was described above, the power of portable laser gadgets is not up to the mark. Due to this, sometimes one may not get desired results with these laser devices.
Laser hair removal treatment at home still has a long way to go. Here at 3D Lifestyle, Aesthetic consultants and Treatment doctors are available to give expert advice before getting this treatment. 3D Lifestyle offers 3D TrilogyICE Gold Standard Laser Hair Removal Treatment which gives immediate results with no downtime or side effects. Busy at work? Don't worry, take a 1-hour break, get an appointment and after treatment, you can get back to your work. Want to know more about it? Grab the opportunity of FREE CONSULTATION by calling on this number 021 111 232 889. Click here to get an appointment. Call 021 111 232 889 for more information and Click Here for BOOKING FREE CONSULTATION anytime!.