You munching on midnight snacks, and all of a sudden you realize that the dress you were planning to wear to an upcoming wedding won't fit you anymore. WHY? Well, the answer to the question is the obnoxious belly fat just hanging around. But fear not people, because with acknowledgment comes the idea of implementation and you can get rid of your belly fat in no time!
Why Do You Need To Lose Belly Fat?
There are some very apparent cons medically and let's be real about the fact that how abdominal fat messes up the vibe for you. Individuals can really experience some health drawbacks while dealing with excessive and stubborn belly fat, for instance;
Heart Attack

Asthma

High blood pressure

Type 2 diabetes

Breast cancer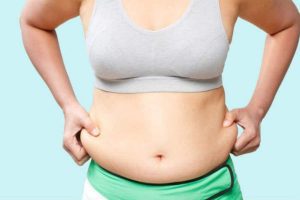 How To Lose It though, Conveniently?
Making lifestyle and diet changes in order to get rid of excess abdominal fat can really pay off. If you have been searching for 'how to lose weight in a few days?' or 'how can i get a flat belly?', you have come to the right place. Stubborn belly fat can be really hard to budge sometimes, mostly because fat reduction differs from body to body and what kind of lifestyle one has to work at it.  
But if you know that an important occasion can't wait, you just have to pump it up and make it happen in a short amount of time. Now, how can you exactly do that? We got you covered here at 3D Lifestyle, so all you gotta do is keep calm and grab yourself our 3D Cavitation & 3D Cryolipolysis for Abdominal Fat Reduction. 
3D Cavitation is a non-invasive fat reduction procedure that targets localized fat and makes your waist inches reduced, prominently. 3D Cryolipolysis reduces belly fat by freezing the fat cells at a lower temperature, as a non-surgical method, helping you in reducing belly fat in a couple of sessions. 
Along with our high-end treatments, we have our expert dieticians that help people devise a diet plan, suitable to the given body type. 
So if you're planning to lose stubborn fat on your abdomen in a couple of months and LOOK FABULOUS, 3D Lifestyle is here to serve the purpose. All you gotta do is BOOK FREE CONSULTATION right now! Call 021 111 232 889 and you can also Visit Home Page to book your appointment.