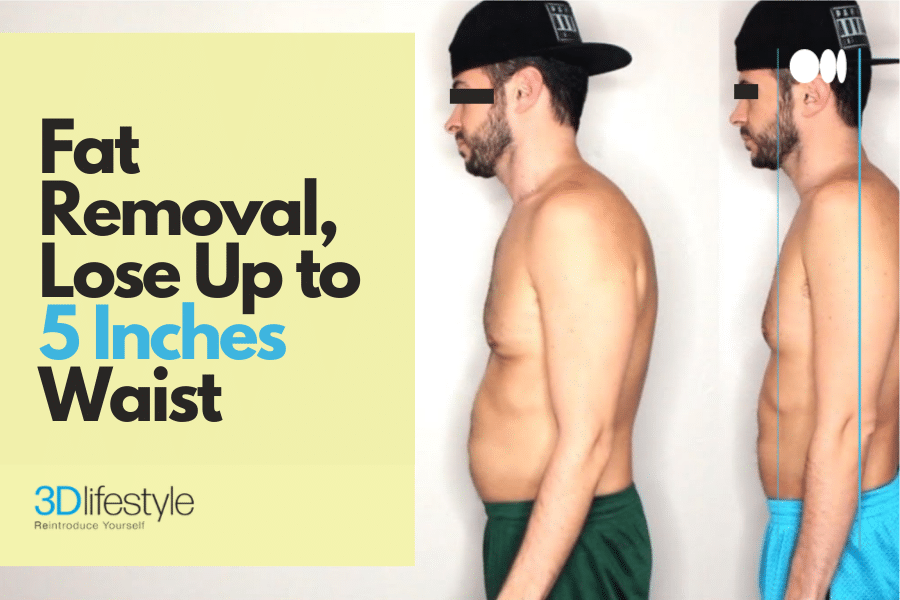 "Fat Removal and up to five inches? For Real? You're joking right?!" One might say this but the truth is, we are not kidding. Now losing up to 5 inches of fat from the waist is not just a dream. You can change it into reality. 
We all love junk food. Being lazy and staying in bed is something that the majority of us love to do. Sneaking into the kitchen late at night and eating the unhealthiest food available, in one go is a hobby of many people. Don't be shy. We all do these things and why not you only live once so why not do whatever you want to…Truth be told, eating whatever is not okay at all!
Eating unhealthy not only makes you large and bulgy, but it also gives birth to many diseases as well, like diabetes, heart attack, and much more. First things first, eat healthy because it's good for your health overall. Fat loss comes after.
(Read: Top 3 Diet Essentials To Reduce Stubborn Belly Fat For Good)
Belly or abdominal fat reduction instantly is something we want, without putting in too much work. Love handles and belly fat are not easy to get rid of. Working out might help but get up early in the morning every single day is a bit hard. If you are a foodie and you are planning to diet, then you won't last for a week.
5 Inches of Belly Fat Removal At 3D Lifestyle
The wait is now OVER! At 3D Lifestyle, you can bid farewell to all that stubborn fat around your waist. It doesn't end here, whether you have bra fat or bingo wings, thigh gap problem, or bum fat, 3D Lifestyle is the answer to all your fat problems. We offer Fat Freezing and Fat melting treatments to ease your worries. 
Anniversary Week Get Flat 50% OFF On All Treatments
3D Lifestyle is celebrating its 4 year anniversary by offering FLAT 50% OFF on all aesthetic treatments (terms apply). This offer is for a limited time only. Grab your favorite treatments now. 
What you have to do now is to BOOK FREE CONSULTATION by calling 021 111 232 889 or  Click Here.