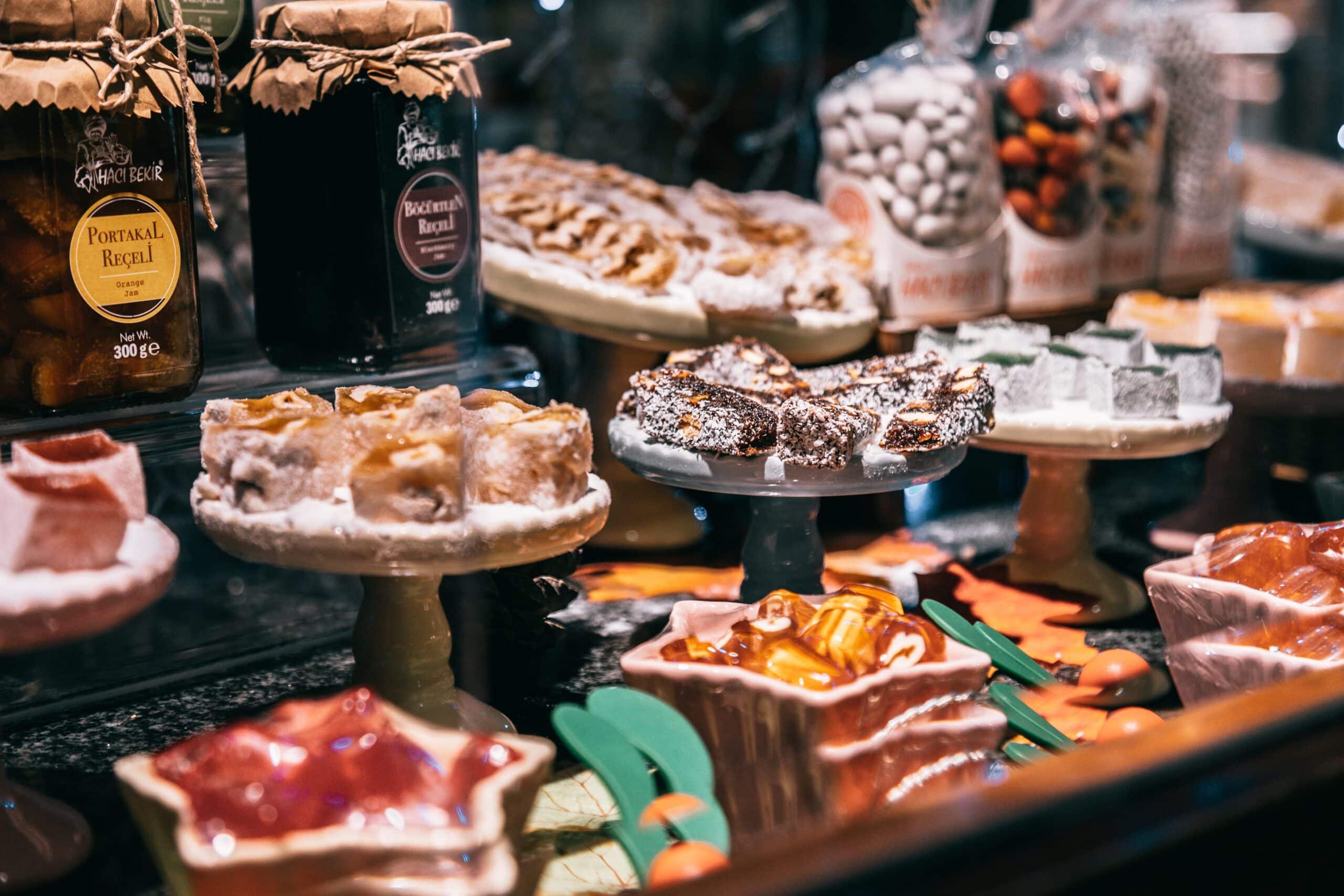 Hey there sweet tooths! From the delightful seviyan to melt-in-your-mouth rasmalai, this festive season offers endless temptations in the form of yummy treats!
But of course, while feasting is a great way to spread joy during Eid, it's also important to remember that too much of something isn't good for anyone – and that goes for Eid sweets too! That's why it's important to know how to strike a balance between eating what you like and making sure you stay healthy. 
Start by asking yourself if you really want to indulge in those fatty goodies, and then take a look at the nutritional value of what you're about to eat. Some Eid sweets contain excessive amounts of ghee and sugar, which isn't really a good choice for someone who's watching their health. 
Let Us Help You!
So, to satisfy your cravings while maintaining a balanced diet, here are a few ideas that can help:
Reduce portion sizes of traditional sweets and savories – even the small "taste" or "tea-time" sizes are a healthier option. The more sweets you eat, the less likely you are to be consuming the essential nutrients from other food groups that are needed for proper nutrition. Therefore, rather than filling up your plate with several sweet dishes, opt for fewer and smaller portions
Eat smaller, frequent meals, and enjoy the feast with everyone but practice mindful eating. Rather than having one big plate full of food, try getting several smaller plates or taking out a few items to enjoy.
By implementing some of these tips, you can still enjoy Eid without having to sacrifice your health! So, make the most of this special occasion without piling on the guilt. And with that, enjoy Eid, eat healthy and have a sweet time!
Take the Worry out of Eid Eating – Sign Up for 3D NutriHealth 
You're in luck because 3D NutriHealth offers personalized meals for your Eid season!
Our expert dietitians will make sure that you receive meals that fit into your dietary plan without compromising on taste. This Eid season, enjoy treats without worrying about adding a few extra pounds. With our experts in your corner, you can enjoy your meals while keeping a close eye on your calorie and carbohydrate intake. Our meals come with zero compromises and 100% deliciousness!
So this Eid season, don't forget to join us and let our experts work their magic with customized meals. It's a win-win for all – enjoy tasty treats without the extra weight gain. What are you waiting for? 
Book your consultation today and make this Eid your healthiest and most delicious yet!