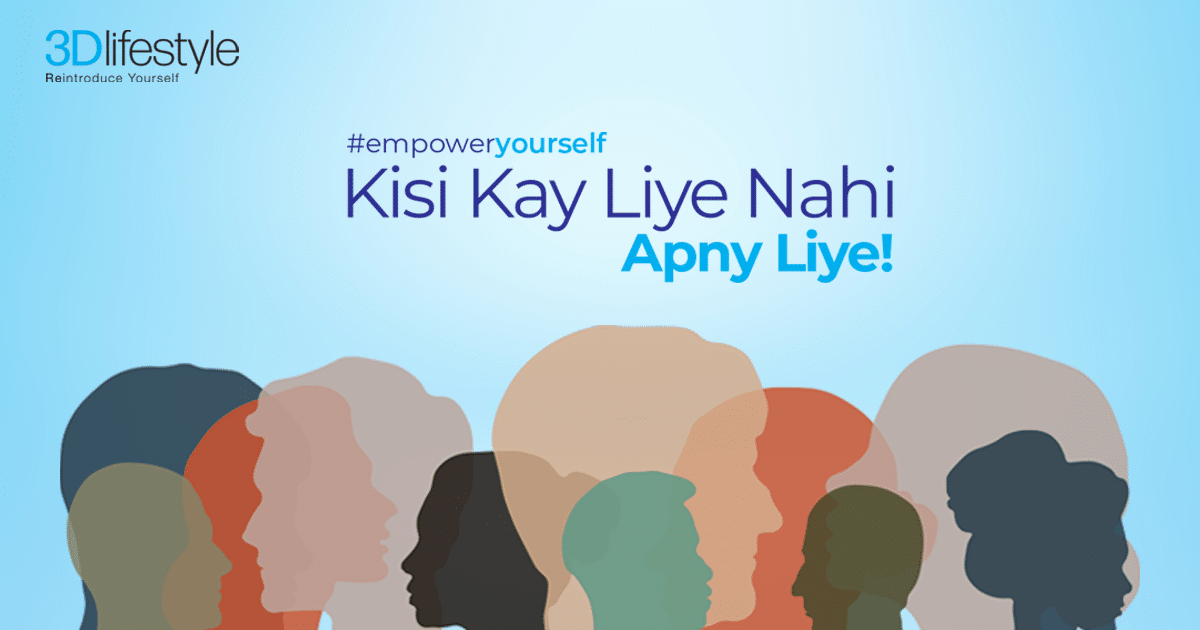 You may have thought to yourself, "How do they believe in themselves so completely when I am constantly doubting myself and wondering if I am good enough?" You may have even convinced yourself that the reason they can be so confident is that they are simply more talented, intelligent, attractive, or experienced than you are.
Naturally, the majority of people have a tendency to be critical and harsh with themselves. Additionally, how you feel about yourself is frequently something that changes as you get older. Maybe you had or have family members who made you feel by saying "Aray larki toh bohat moti hai," not only girls but boys often face this critical encounter as "Tum toh itny patlay ho, tmhe larki kon day ga?" or you have had some other negative experiences, like listening to random aunties gossiping about you "Tasveer mein toh payari lag rahi thi, lagta hai Filter lagaya hua tha" and "Aray Larka toh ganja hai", that have led you to doubt your worth. So, it isn't your fault if you tend to doubt yourself and feel as though you aren't "good enough." This is how many people feel. By making certain decisions and strategies covered in 3D Lifestyle, you can alter this and raise your sense of self-worth.
A NEED TO CHANGE TO FIT IN
Being social creatures, we like to feel like we belong to this particular cultural tribe. Constantly feeling the need to change ourselves and become something or someone we do not identify with, on the other hand, can be detrimental to our confidence and mental health. 3D Lifestyle is here to support you and help you increase your inner confidence. We will never think we are "good enough" as we are if we are always under the impression that we can't be accepted and loved for who we truly are. Believe in the 3D Lifestyle, and we'll work with you to gain the self-assurance to be who you are without trying to fit in or be more like someone else. Instead, celebrate and enjoy what makes you different and unique.
Let us now conclude that when we speak of confidence, we do not mean being boastful and feeling the need to tell everyone how amazing you are. We're talking about a quiet internal assurance that indicates that you should not underestimate yourself in any way.  #BelieveInYou
#BeKindToYourself  #BelieveIn3DLifestyle #YouAreWorthy #EmpowerYourself #InspireYourself
Visit our website, Instagram, or Facebook pages for more details and to see how we can assist you in becoming the person you want to be.