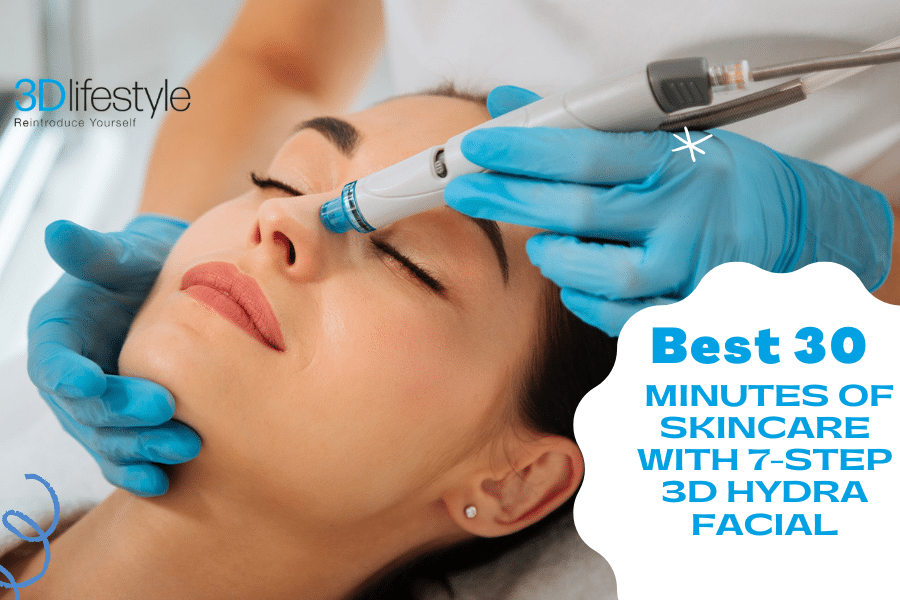 One can get a healthy glow and hydrated skin in under 30 minutes. This is why 3D Hydra Facial is considered a top-notch skincare treatment that clearly hydrates, exfoliates, cleanse, and rejuvenates the skin with no downtime and side effects.
Who doesn't like flawless smooth skin? For that one should follow the latest skincare trends like 3D Hydra Facial. It's an award-winning facial loved by numerous celebrities. There are tons of skin problems like acne, pigmentation, dark spots, fine lines, etc which can make your skin appear dull, dry, and uneven. 3D Hydra facial is the solution to all these problems.
Most people think that one should get 3D Hydra Facial once in a while but to be honest, this high-end treatment should be part of one's skincare routine. If you don't know, it's a Medical Grade facial that is different from the ones you get at salons and at home.
You might think that Medical Grade facials are for only people who have serious skin problems but let us tell you one thing, your skin deserves to be crystal clear and smooth. For that, you need to pamper your skin whenever you want to. If you want to spend the best 30 minutes of your life on your skin, then get 3D Hydra Facial
Free 11 Step 3D HydraPlus Facial At 3D Lifestyle
Grab an amazing chance to avail free 11 Step 3D Hydra Facial at 3D Lifestyle. Here's how you can do it. Purchase 3 sessions of Full Body Laser Hair Removal Treatment and with that, 11 Steps 3D HydraPlus Facial is for free. Treat your body and skin together with this amazing offer and why not, you don't get these deals every day. 3D Lifestyle offers other 3D Medical Grade facials as well like 7 Step 3D HydraFacial, 3D UltraGlow, 3D BB Glow, and 3D Clever. Whether you have a skin problem or you just simply want to pamper your skin, visit 3D Lifestyle because you'll love every treatment here.
What are you waiting for? BOOK FREE CONSULTATION by calling on 021 111 232 889 or  Click Here.