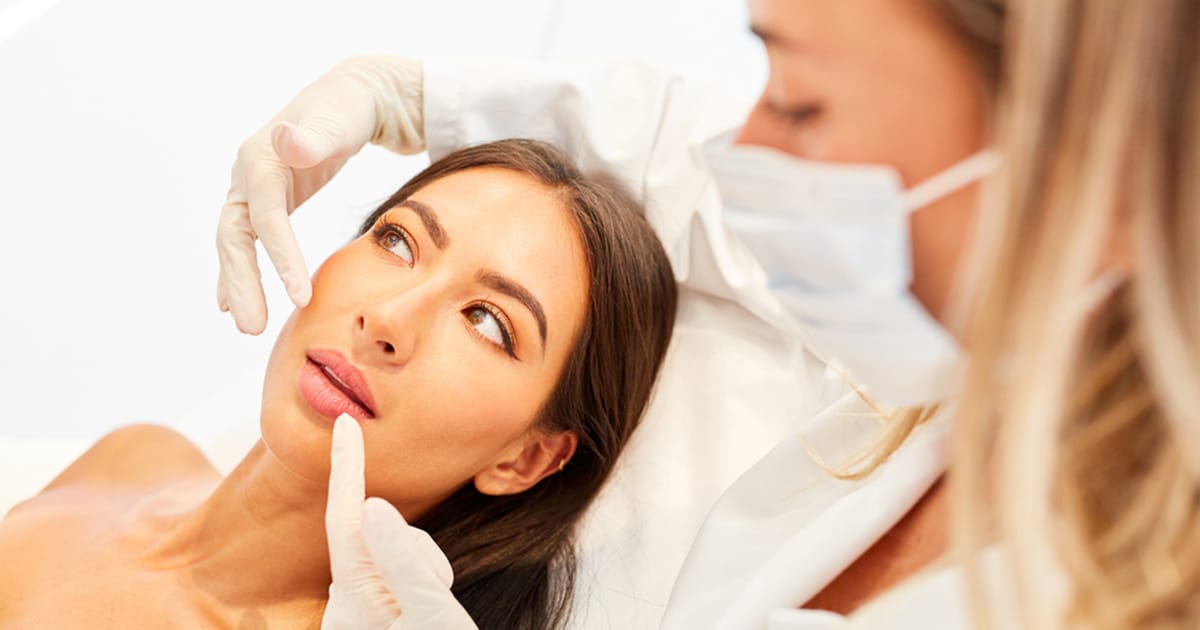 What Is Acne?
Acne is a skin condition usually occurs when your hair follicles become plugged with oil and dead skin cells, there are other reasons that cause acne but let's discuss them some other time. Untreated acne can lead to 'Acne Vulgaris'. It is a chronic dermal (skin) problem. It occurs when the skin pores get clogged with excessive oil and the dead cells on the skin. In this blog, let's unveil the best aesthetic clinic for acne, not to mention it might be near you!
Acne occurs the most in almost 95% of teenagers.
Types of Acne
The different types of acne result in the appearance of different types of lesions.
They are:
Whiteheads appear as the hair follicles and oil glands clog due to the presence of excess oil and dead skin cells.
Blackheads are open skin bumps due to the presence of dead skin cells that look like dust filled in the bump.
Pimples that are indicative of acne. They are bumps filled with pus and are the most prominent symptom of acne vulgaris.
Pus-filled lesions are bumps that are painful.
Skin nodules which are cystic bumps on the skin. They may be black or brown in color.
Risks For Developing Acne
Acne is a skin disease that affects anyone infected with bacteria due to excessive oil production by the sebaceous glands. However, the risk of developing acne increases in certain individuals with the following conditions:
Hormones –The hormonal changes after puberty, in pregnancy, and due to certain diseases may interfere increasing in the number of male sex hormones, and androgens, resulting in the development of acne.
Genetics – Family history of acne disease.
Medication – Certain medications like antiepileptics or corticosteroids may cause acne as their side effect.
Age – Acne is prominent in adolescents and affects more than half of the population after puberty.
Additionally, diet, stress, emotional disturbances, or pollution may worsen acne.
Are you tired of stubborn acne? Discover effective solutions with us!
Is your acne not responding to self-care and over-the-counter treatments and medications? In this article, we will explore various non-surgical Aesthetic Treatments & to help you combat acne and achieve clearer & healthier skin.
No more pesky breakouts and regain your confidence with our proven methods at 3D Lifestyle Medical & Aesthetic Center. Early, effective treatment of acne reduces the risk of scarring and lasting damage to your self-esteem. After an initial examination or consultation, our dermatologists recommend non-invasive or micro-invasive medical procedures depending on the condition to treat various forms of acne and prevent scarring.
Choosing the best aesthetic clinic near you can be a daunting task. Besides the different options available, we want you to feel confident in being able to choose the best clinic. The one that offers the most suitable and effective treatments for you performed in a safe way by expert skilled Dermatologists & Aesthetic Consultants.
Why You Should Choose 3D Lifestyle – Pakistan's Leading Medical Aesthetic Clinic
We are Pakistan's Leading Aesthetic Clinic offering Non-invasive & Micro-invasive treatments with a team of expert Dermatologists & Aesthetic Consultants, who can advise you on the best treatment for acne.
No hidden costs.
We afford all our patients the right care well before, during, and long after every procedure.
You can call, email, and visit us to discuss how we tailor-make each procedure and offer ethical and professional aftercare for every patient.
We are competitively priced for the expertise and professionalism we provide to every patient.
We only offer tried and tested, fully approved medical products or treatments.
Your Skin Health is Our Top Priority – 3D Lifestyle
Your personal story matters to us. It is important that we provide you tailored services you deserve. Our goal is to make you feel confident & rejuvenated. Believing in a comprehensive approach, 3D Lifestyle Aesthetic Consultants provide your desired results and leave you flawless!
Our treatments can be personalized as per every individual's body type.
We have our clinic in all major cities. You can directly visit your nearest 3D Lifestyle Clinic or contact us on the given number.
021 111 232 889
Feel confident to ask us your queries and book your consultation appointment with our renowned Aesthetic Consultants.