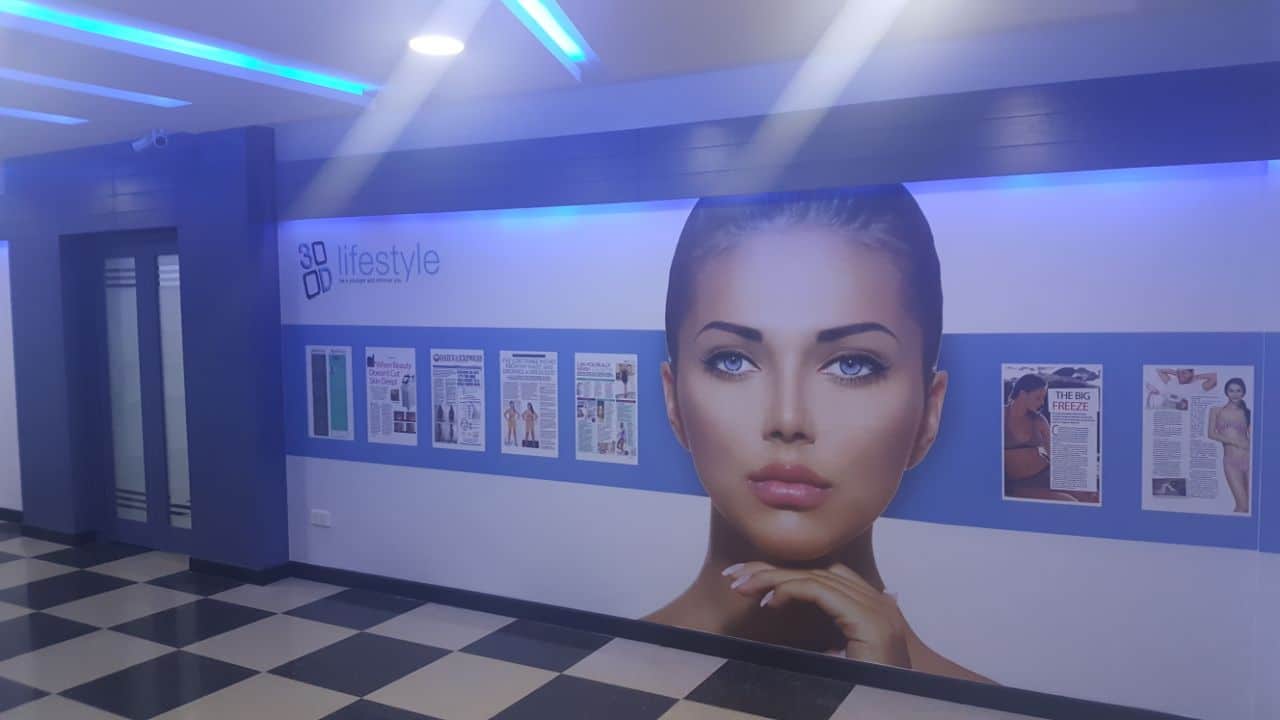 WE HAVE OPENED NEW TREATMENT CENTERS IN TWO MORE CITIES OF PAKISTAN
Now the people of Peshawar and Rawalpindi, You will also be able to access advanced aesthetic medical services for your fat reduction and skin tightening with nonsurgical and noninvasive procedures
3D Lifestyle, our aesthetic medical firm has opened two new treatment centers for you in Rawalpindi and Peshawar to expand our services and to give an easy access to maximum people in Pakistan. We are already providing our services in Lahore, Karachi and Islamabad with noninvasive and nonsurgical procedures.
HAYATABAD, PESHAWAR
3D Life Style Center of Medical Aesthetics
Muhammad Arcade
3rd Floor, Adjacent Sultan CNG Station
Hayatabad , Ring Road , Peshawar
UAN: 021 111 232 889
Whatsapp: 03 458 232 889
SADDAR, RAWALPINDI
Lipo Clinic (A project of Shaafi International Hospital)
Suite # 1, 2nd Floor
One The Mall, Mall Road
Saddar, Rawalpindi
UAN: 021 111 232 889
Whatsapp: 03 458 232 889
This will help people from Rawalpindi and Peshawar gain access to these worldwide in-demand technologies and treatments which are already being delivered without surgery to already thousands of people in several countries.
Mr. Jawad Qureshi, as the CEO of 3D Lifestyle Pakistan, has showed renewed hope in spreading the access of these treatments in each part of Pakistan, and has considered this step as an important milestone.
As the continuous efforts including exercises keep failing to deal with stubborn fat pockets in areas like muffin top and thighs etc. many institutions and clinics have announced alternative solutions, treatments and surgeries. While many of them may reduce an inch or two, they do come with the shortcomings of surgical procedures, side effects of anesthesia and scar marks.
Specializing in Radiofrequency and Focused Ultrasound, we provide targeted fat removal and skin tightening services without the need of surgery, without any side effects and hence, without leaving any scar marks.
SERVICES BEING PROVIDED AT 3D LIFESTYLE CLINICS IN PESHAWAR AND RAWALPINDI
You can now have access to quite a number of services for face and body fat reduction and skin tightening in Peshawar and Rawalpindi This includes:
Services for the Body:
3D-Bespoke Non-Surgical Fat Removal
3D-Bespoke Skin Tightening
3D-Bespoke Cellulite Removal
HIFU – Targeted Fat Removal
3D-Fat Freeze – Targeted Fat Removal
3D-Duo Fat Freeze – Targeted Fat Removal
3D-Bum Lift
3D 5 point lower lift
Thigh Gap Treatment
Bingo Wings Treatment
Services for the Face:
3D Prescriptive Anti-Aging Facial
3D Prescriptive Pigmentation Facial
3D Non-Surgical Eye Lift
3D Prescriptive Facial to Target Acne/Oily Skin
3D-Prescriptive Facial Peels
3D-Chin Freeze