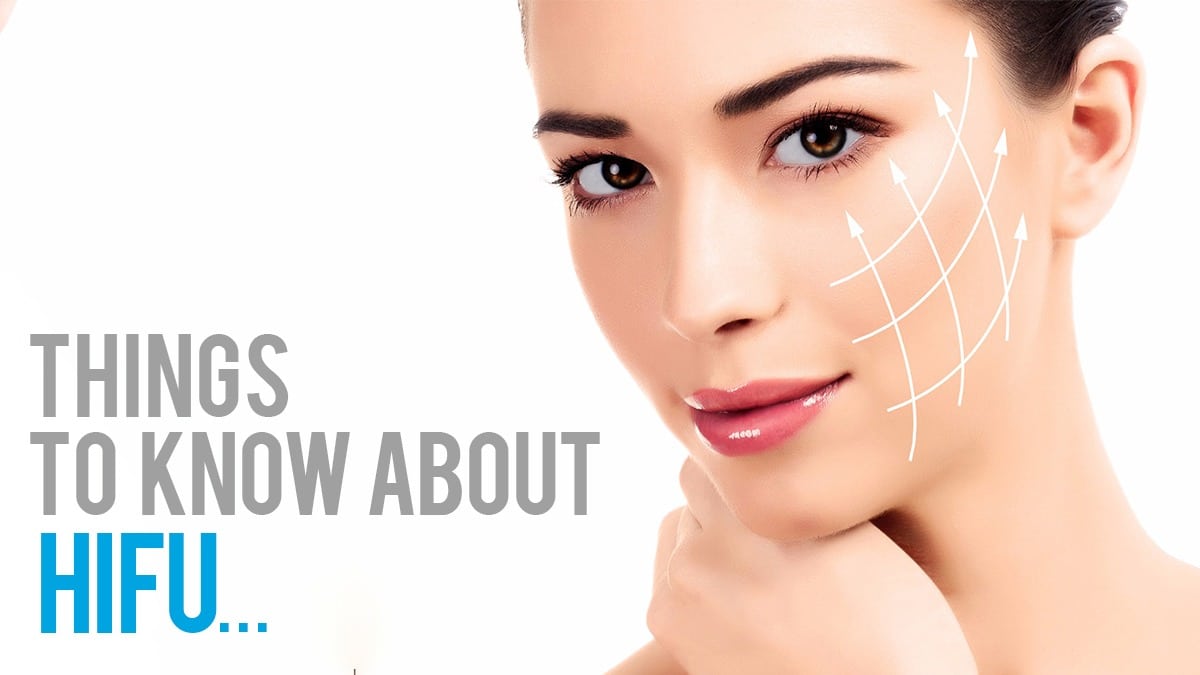 It is easy for one to get entangled in the daily struggles of life, and completely disregard their days of glory in the process. If you're working a desk job or even running a small-scale business in today's marketplace, you might not have the time to keep a tab on your health, your skin or on yourself as a whole. In such cases, it is easy to lose your confidence, self-esteem and even your smile in the most dire cases. 
However, the world of aesthetic treatments has made noticeable strides in this area, in order to provide people with a chance to relive their 20's. At 3D Lifestyle, we understand the charm of youth, and we tend to take you back in time with 3D HiFU Ultra – a magic you have never witnessed before!
Let's start with what HiFU Ultra basically is and how it works.

In the simplest form, HiFU Ultra is a non-surgical face lift treatment, which uses high-intensity focused ultrasound waves in order to lift saggy skin and provide you with a young and more appealing look. As most people are quite afraid of going under the knife and for a surgical face lift, this treatment offers them a chance to tighten their skin through a 100% safe and virtually painless technique. 
With the help of the acoustic energy, 3 different depths are selected in which thermal coagulation zones are developed. Following this, a wound healing response triggers a submuscular aponeurotic system (SMAS) tightening and development of new collagen for long-term tightening. There will be a noticeable difference in fine lines, wrinkles and saggy skin of the patient in just about 3 to 4 weeks that lasts for upto 2 years; and as there is not down time, you can continue with your daily routine as it is. Moreover, the overlying skin layers are unaffected, leaving no trace behind of a treatment. This treatment is very effective for Face lift, Neck lift, Double chin, chiseled jawline, Cheeks and saggy eyebrows. 
Compared To Other Treatments:
We are no strangers to the effects of fillers or botox, in place of which people have largely chosen 3D HiFU Ultra procedures. If fillers are injected somewhere near the eye, there are fair chances that the person who went under the treatment may suffer from a drooling eye. In common cases, hives, itching or rashes may also be suffered by the patient. In the most fatal cases, bleeding or even temporary paralysis of the nearby muscles is possible. On the other hand, 3D HiFU treatment ensures the rejuvenation of either the collagen or reduction of fat, which does not affect the upper layers of the skin. Moreover, as it is a non-surgical treatment and is carried out with an ultrasound, it does not pose the threat of septic.
3D HiFU Ultra has been the buzzword around town, because of the amazing results it has produced and the fact that it is painless – and allows you to get right back to your busy routine. For more queries regarding what HiFu treatment is and how it can be the source of an amazing transformation you deserve, feel free to get in touch with us at 021 111 232 889