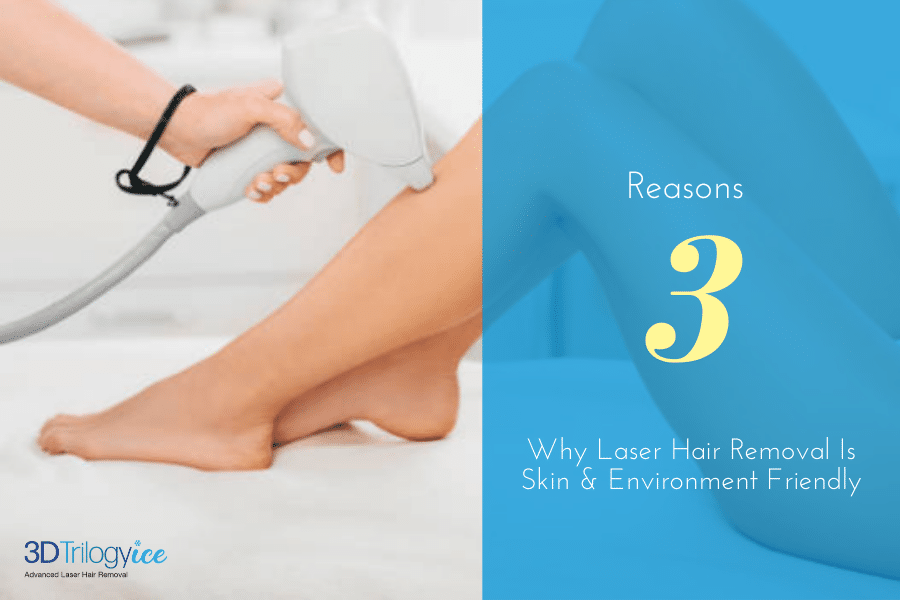 Being environmentally conscious is not all about plastic bags. Anyone can make a difference, even you can. Making conscious choices can become a habit and others can be influenced by your habit too. Did you know that 3 Reasons Why Laser hair Removal can reduce Plastic Waste? Keep going. 
In case you are thinking that doing only intensive philanthropic activities will make you an environmentally responsible citizen. Then you might be slightly wrong. Little steps can make a huge difference too. Laser hair removal is a good alternative for you to become environmentally responsible. 
Laser Hair Removal first of all is the most advanced and safest way of getting rid of extra body hair. Whether you want to have full body hair removal or just for upper lips, Laser is the best, safest, and most effective hair removal method in the long run. 
Disposable Razors make tons of plastic waste. Men mostly use razors to shape up their beards to look presentable while women use them to get rid of extra hair on body parts like legs, arms, underarms, bikini areas. According to a study, billions of razors fill up the land each year. The worse thing is that they cannot be recycled since they are sharp & made from mixed plastic materials. 
Most of us leave the water running while shaving. After wax (sugar wax especially)you need to wash your body to remove the leftover wax on the skin. In short, some hair removal methods play a major role in water wastage too. There was a survey done by the United States Geological Survey, a person can consume up to 1 gallon of water just to shave their face! Just imagine how much water you must have wasted just to shave your face? 
Laser hair removal causes the most minimal waste if compared to other methods. Only electricity is consumed while razors cause plastic waste and wax cause paper waste. 
Laser Hair Removal At 3D Lifestyle 
Take little steps with 3D Lifestyle for a better environment. Shifting to laser hair removal will make you stop worrying about everyday shaving, tweezing, and waxing as well. Recently BUY 1 GET 1 ONE* offer is LIVE. Don't miss this amazing chance of getting Laser hair removal done. You can SAVE the environment & YOUR MONEY TOO. Isn't it the best deal? 
Offer to end SOON
BOOK A FREE APPOINTMENT quickly!
Call at 021 111 232 889 or click here.