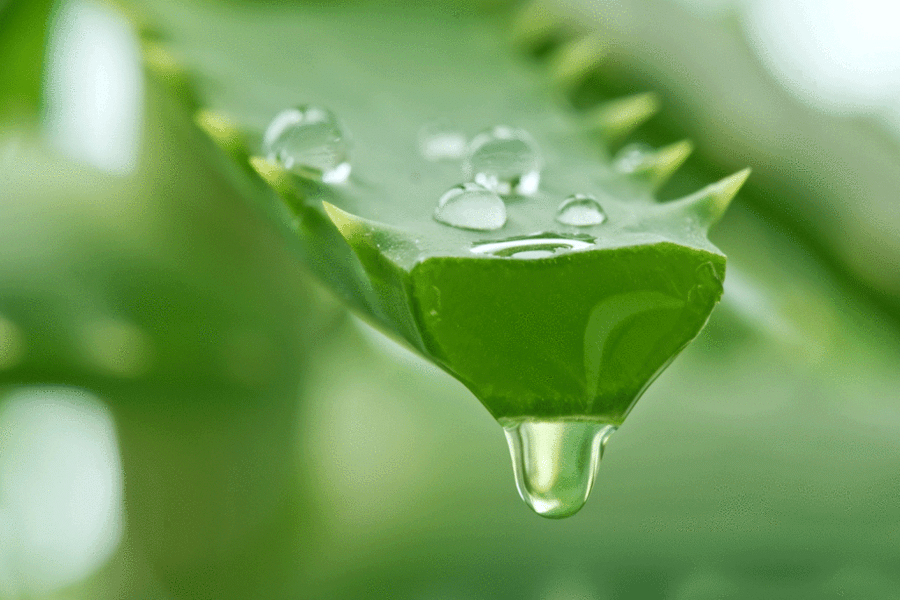 There might be a thorny triangular plant in your backyard that is mostly ignored by everyone. Yes! Aloe Vera is what we are talking about.  It's a botanical superhero that should be added to your skincare routine.  It's full of anti-inflammatory compounds, minerals, and vitamins that provide healing relief from irritation. It's commonly found in every household. If you don't have this gooey gel at home then it's easily available at your health store too.
Another best thing about aloe vera is that it's safe and one can use it on the face too. Aloe vera benefits skin in multiple ways:
Treat your acne with aloe vera. It works best with mild and moderate acne, these acne are like minor skin breakouts and don't affect the large skin areas. Anti-inflammatory & Anti-Bacterial properties in Aloe Vera help in healing these pimples on your face. 
It's winter and in case you have dry skin then try using aloe vera. It has mucopolysaccharides( try pronouncing it), which makes your skin hydrated. Some are allergic to aloe vera but if you are not with this problem then start using it.
Time for Aloe Fact: Aloe Vera was used by CLEOPATRA( Egyptian Queen). She used to rub the gel all over her body to make it soft & silky.
Aloe Vera consists of 99% water. This is one of the reasons that it helps in healing sunburn and heat rash.  It gives a soothing effect to the skin and reduces inflammation. 
Instant Solution of Skin Problems At 3D Lifestyle
If you are looking for an instant solution for solving all the above skin problems then 3D Lifestyle is the best option for you. Ever heard of Hydrafacial?  If yes, then 3D HydraFresh facial is something that your skin needs. It gives you instant glow and hydration without any side effects. 
In case you are looking for tight and firm skin then get a Red Carpet Collagen Facial. It helps you in reducing wrinkles and fine lines. We Bet that your Aloe Vera can't do that.
There are other skincare treatments to ease your skin worries, like 11 Step 3D Hydra plus Facial, 3D Ultra Glow, 3D BB Glow, 3D Clever.
If you haven't signed up for the 3D Lifestyle Mobile App then do it now so that you can avail 40% off on all treatments.
To book an appointment call 021 111 232 889 or  Click Here.