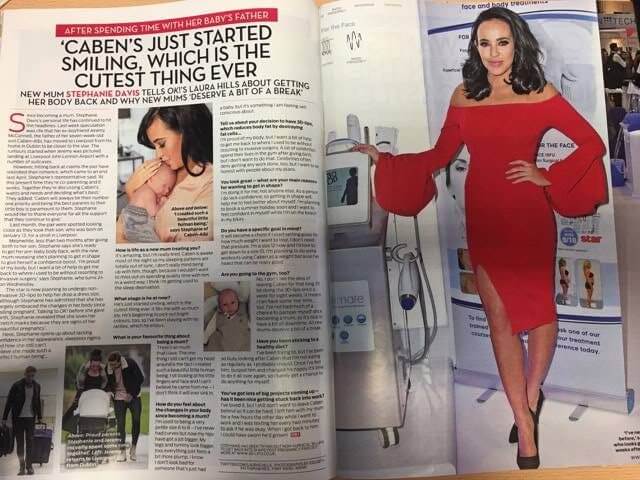 Hi Everyone
3D-lipo has been plunged into the limelight this week following Professional Beauty 2017 which demand for treatments rising higher than ever,
OK! Cover Star Stephanie Davis caused a media storm on the 3D-lipo stand at the show with dozens of paparazzi flooding in to capture the buzz around the brand new 3D-ultimate treatment that Stephanie has recently credited for helping her get back to her pre- baby body.
See the excitement captured in our brand new video HERE:  https://www.youtube.com/watch?v=4StWI-u0GD4
The press surrounding Steph Davis having 3D-lipo had an initial outreach over 1 BILLION readership! In just 1 week 3D-lipo has been featured in The Sun, Mail Online, Heat, Star, New, Now, OK! as well as many more online publications.
3D-lipo truly is the brand in demand. Join the winning team and share in the success of our unrivalled business support through our national PR campaign.
We offer multi- functional devices to non- surgically treat the face and body with results making the headlines! See results HERE: http://www.3d-lipo.co.uk/before-and-after/
Why let your clients settle for anything less?
For further information contact sales North: 01788 220457 or South: 01788 220459