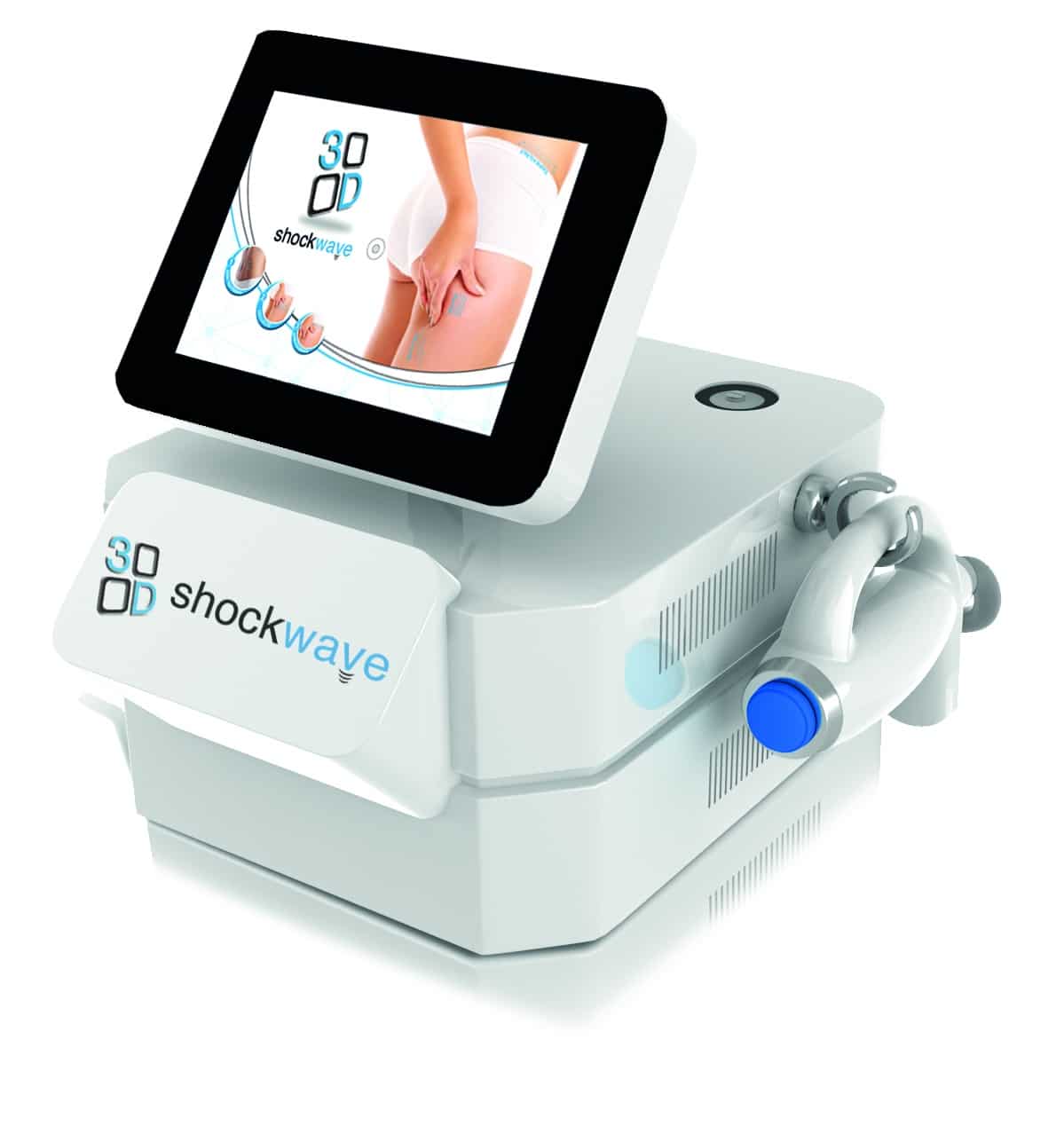 We are thrilled to announce the launch of our latest device- 3D- shockwave.
This affordable addition to our range is designed to not only offer a powerful stand alone service in the fight against stubborn cellulite and leg treatments but also be an  accelerator for both fat removal and skin tightening services!
View PDF Here: 3D Shockwave Info Sheet
Stand Alone Treatments
Look no further – ESWT (Shockwave therapy) is a clinically proven therapy to redefine and help with body contouring. Shown to reduce the effects of cellulite and reduce circumference around the legs, waist and arms, Shockwave therapy is a simple and safe treatment to achieve your clients goals.
Shockwave therapy works by stimulating the breakdown of fat, collagen synthesis and lymphatic drainage. 3D-shockwave uses a probe placed against the area to be treated which emits radial waves through the skin.
A course of 8-10 individual 45 minute treatments twice per week is all that is required and typically results will be seen within the first 4 treatments. Your clients will love this new and result driven treatment as independent clinical trials on a similar device proved that 90% of women who took part would recommend this treatment. Please take time to review just a few of the independent reviews of this type of treatment attached.
For Further information on Treatments view PDF here: Shockwave Folded leaflet
Amazing Compliment to Existing Treatments
Not only does 3D-shockwave offer a powerful new addition in the fight against cellulite, skin tightening and fat removal but there have been extensive studies on the acceleration of the results that can be achieved by combining shockwave therapy with existing treatments like Cryolipolysis.
Please see the link below entitled which clearly demonstrates that by combining shockwave with Cryo you will not only double the inch loss but the results will be seen much faster.
https://www.veincentertampa.com/wp-content/uploads/2013/10/Prime-Journal-Europe.pdf
Put simply 3D-shockwave is an amazing compliment to existing result driven body treatments as well as offering a great new powerful solution for the treatment of stubborn cellulite.
3D- shockwave will be launched exclusively at an open day held at 3D- lipo Ltd head offices on 25th January- to enquire for further information please call 01788 220450