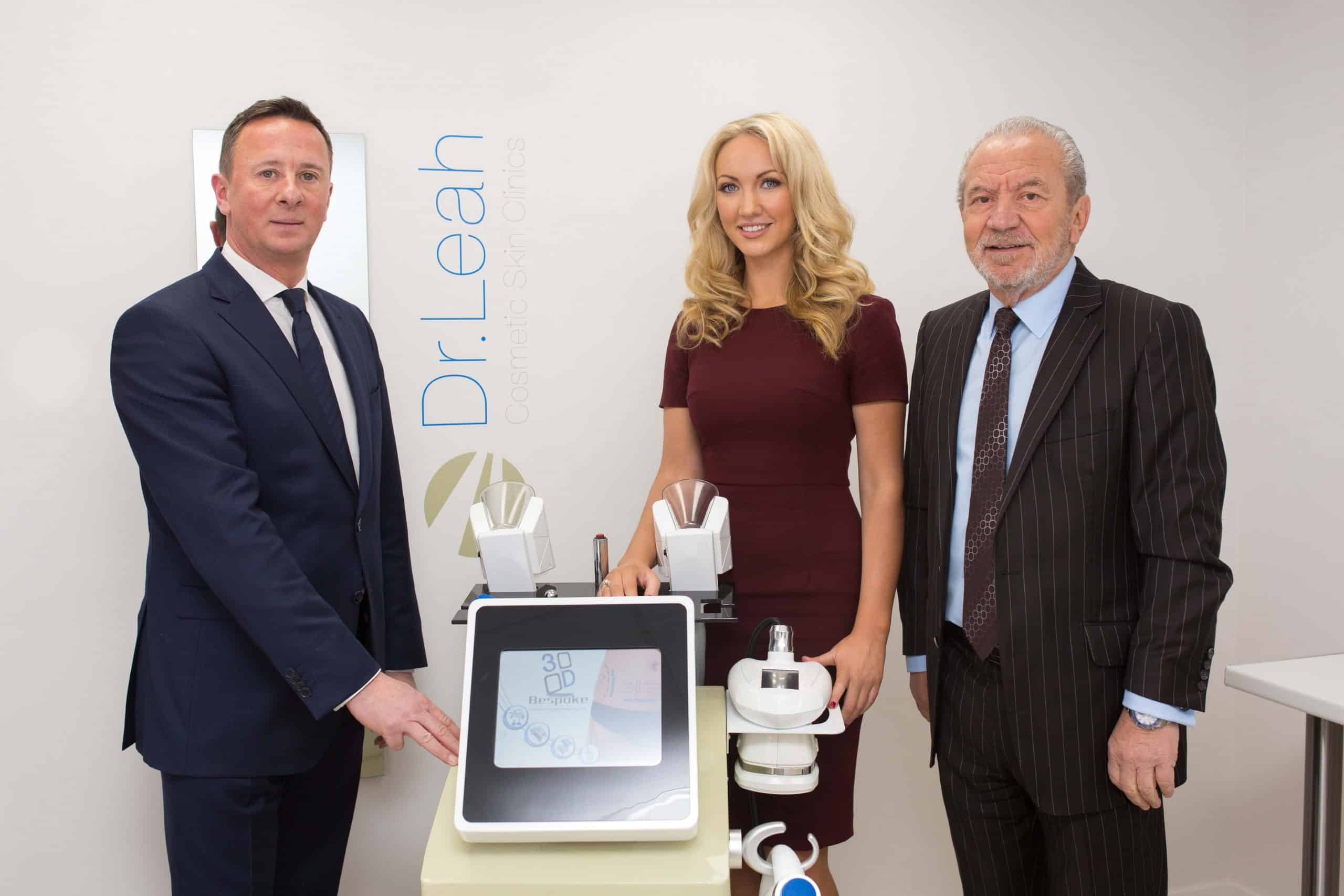 Lord Sugar supported Apprentice winner and business partner Dr.Leah Totton at the launch of her second cosmetic skin clinic in Loughton, Essex. At the launch, Dr Leah unveiled a world exclusive new one-of-a-kind 3D-Bespoke machine, available exclusively at her cosmetic skin clinic in Loughton.
The world's only machine, known as '3D- Bespoke has been meticulously designed and formatted especially for Dr. Leah.
The unique machine incorporates the latest technologies to combat fat-removal and cellulite and uses cutting edge technologies: Shockwave Therapy, Duo Cryolipolysis and HIFU for body.
Dr. Leah, who is already an expert with the existing 3D-Lipo machine, said, "I'm thrilled to offer 3D Bespoke to my clients and it's great to know we're the only clinic in the world that has this particular enhanced machine."
Lord Sugar said: "Dr. Leah has had great success already with 3D-Lipo at her Moorgate clinic, but with the new clinic opening in the heart of Essex, we wanted to expand upon the existing offering and ensure that we are always leading the way with non-surgical, cost effective procedures. With 3D Bespoke, we are able to provide that.""
Roy Cowley, Managing Director of 3D-Aesthetics ltd said, "We have an incredible working relationship already with Dr. Leah and Lord Sugar and our treatments have proved popular with her clients. We are thrilled to work with them both on creating an enhanced machine, unique and specific for the Loughton clinic."