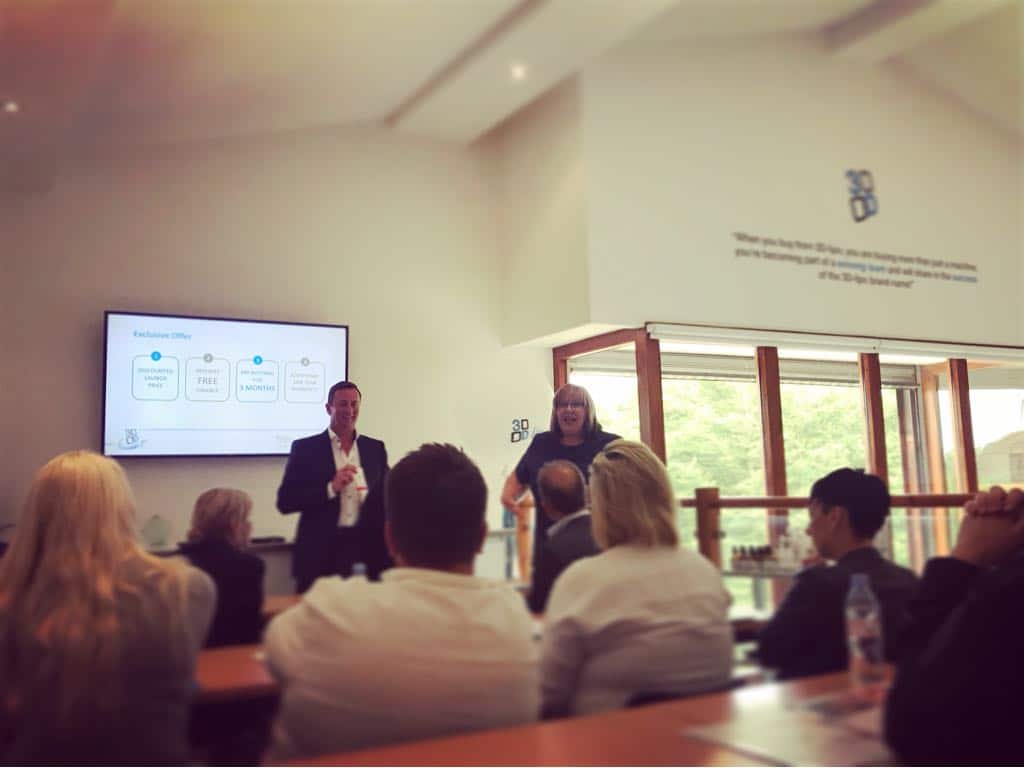 Tuesday 29th May saw our first free business opportunity seminar hosted at our head office showroom.
The event was a huge hit with over 10 clinics eager to find out about the latest launches from 3D-lipo in addition to benefiting from key marketing and branding advice from our founder and managing director Roy Cowley.
The day provided the fantastic opportunity for clinic owners to gain a key insight to our 3- Dimensional Brand,
"As a responsible organization, we believe that education is paramount, which is why I have welcomed guests to attend this free education day providing a key insight into our brand, fuller understanding of our technologies and company ethos, as well as gain key insights into the way the aesthetic marketplace is moving forward. Delegates will also benefit from branding and marketing advise, including 'how to separate your clinic from competition around you and stand alone in a non-competitive marketplace." – Roy Cowley, 3D-lipo Ltd
These new seminars are designed to:
– Educate clinic owners about these new, exciting and in demand treatments
– Explore the revenue opportunities available, adding a new profit centre to your business
– Demonstrate the amazing result driven treatment from 3D-lipo's new equipment range and the benefits that they can add to your clinic offering through practical demonstrations
– Offer Exclusive marketing and branding advice adopting the philosophy and same step process which the 3D brand has built its success upon
– Provide Advise on how to separate your clinic from competitors and stand alone in a non-competitive market place to make you non-comparable to business around you
– How to develop your treatment menu to add value to your clients and your business
– Opportunity to network with other business owners over a free lunch courtesy of us
– We were thrilled with the uptake of the event and would like to welcome on board a host of new clients who have embarked on an exciting new venture with 3D !
Don't miss out on this amazing opportunity, book your place today on the next Business Opportunity Seminar:
Tuesday 21st June
TO BOOK YOUR PLACE TODAY Call Sales (North) 01788 220457 or Sales (South) 01788220459