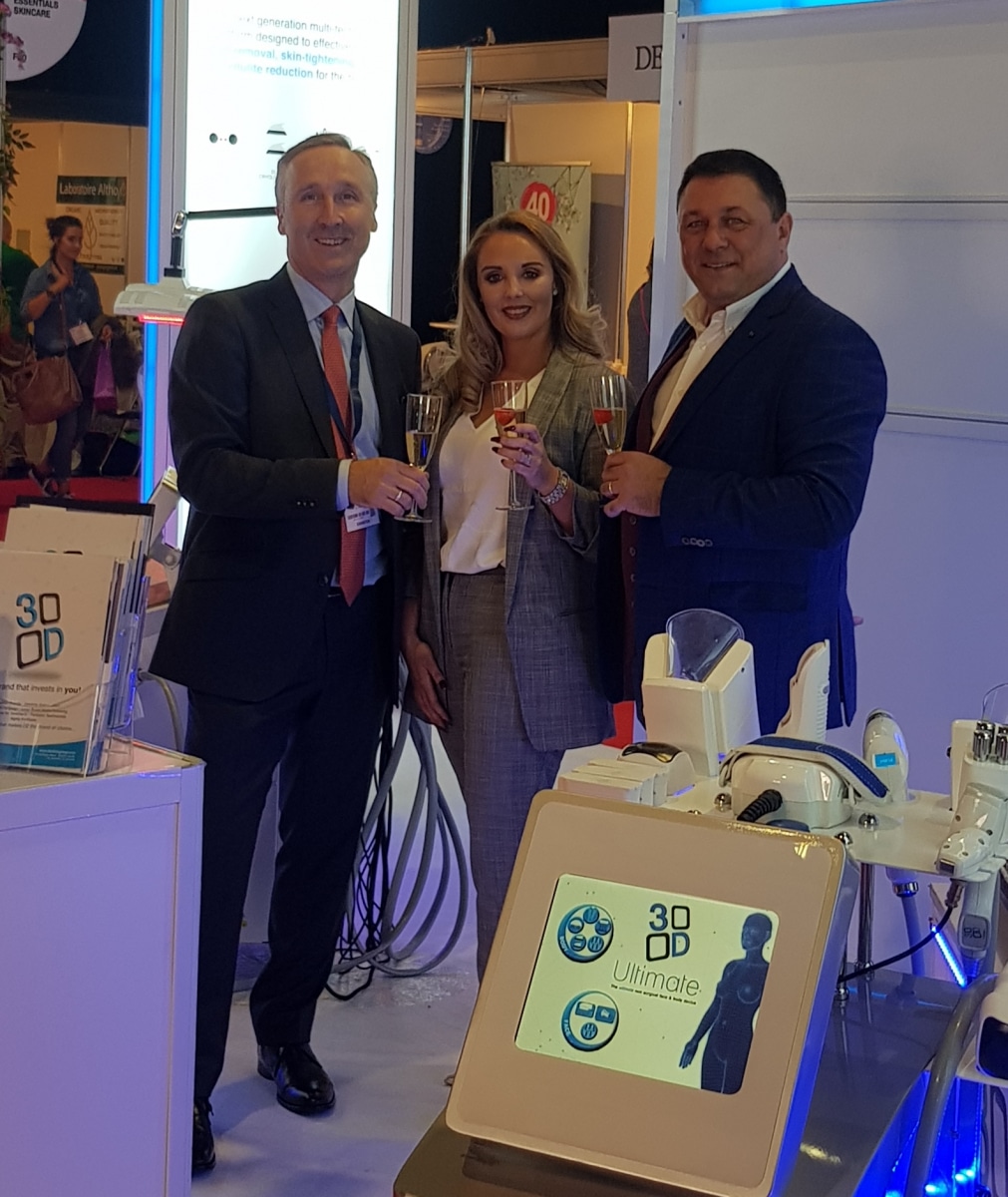 Brennan & Company are proud to announce their appointment as Sales & Service Partners for 3D-lipo Ireland. Brennan & Company's business has been in existence for over fifty years supporting the medical, scientific and industrial markets in Ireland, with a commitment to comprehensive customer service.
"We are delighted to be working with Sabrina and her team and the worlds most advanced award-winning 3D Lipo non-surgical face and body technology brand, supported by John Stenson, Sales Manager for Aesthetics, and Hair & Beauty Division in Brennan & Company."
Brennan & Company will be providing a complete sales and services support across the entire 3D- lipo portfolio of technologies, consumables and skincare products.
As education is a fundamental part of Brennan & Company's Ethos, they will be hosting the 3D-lipo Ireland/AAC College of Aesthetics at their headquarters in Sandyford to provide full educational and training support to clients of 3D-lipo Ireland and their teams.
Sabrina and the team at 3D-lipo Ireland are delighted to welcome their new Sales and Services team to 3D Lipo Ireland which will provide a highly supportive mechanism to their services moving forward.
"Here at 3D-lipo HQ, we are extremely proud of our Irish partners, who have immersed themselves into the 3D-lipo brand, representing our company across Ireland with great knowledge and passion throughout. This marks the start of an exciting new venture which will only elevate their company and overall service to new heights. We are thrilled for Sabrina and the team and would like to congratulate them on their exciting new partnership with Brennan & Company"-Roy Cowley, Managing Director, 3D-lipo Ltd.