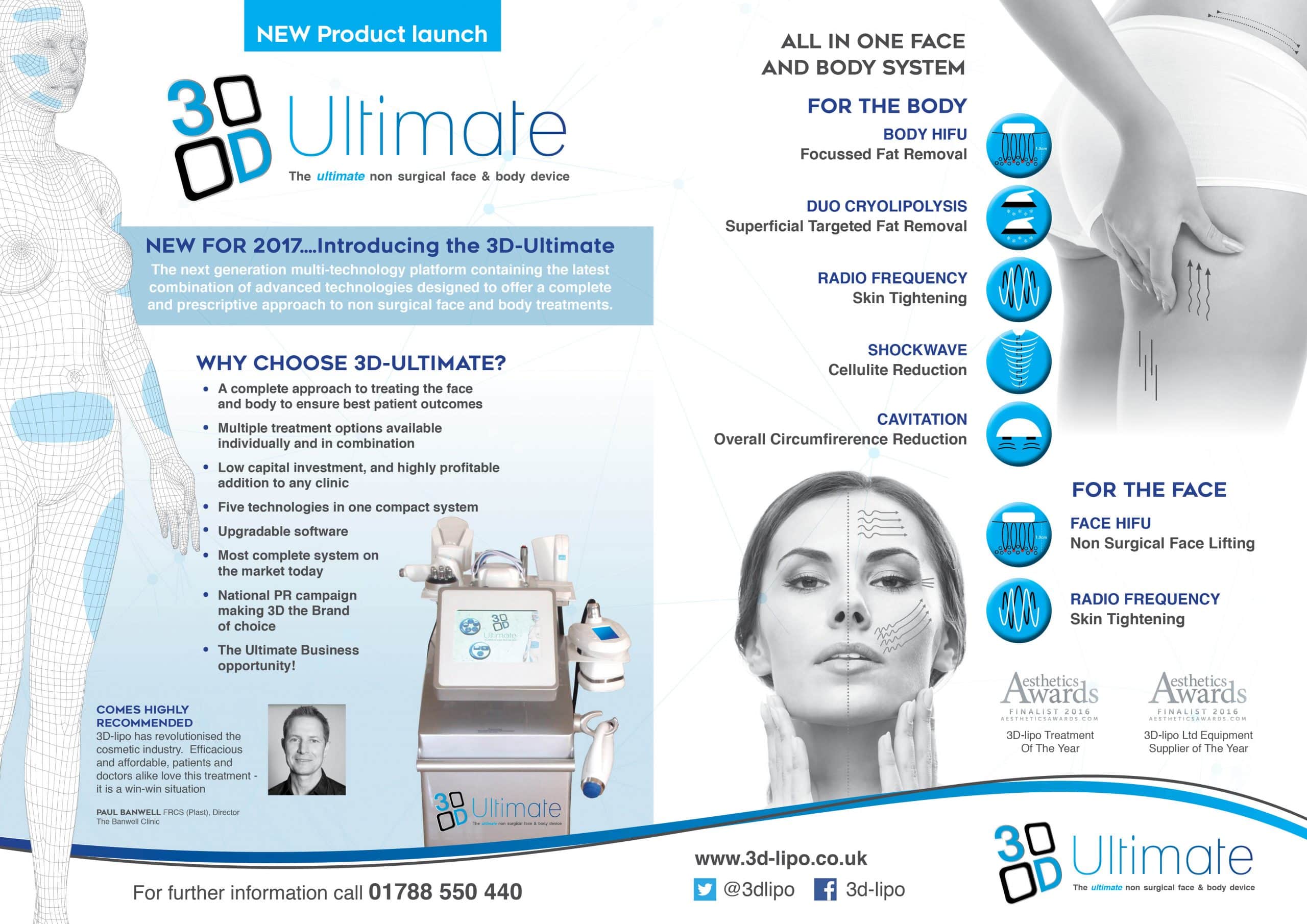 Things are about to get a whole lot more interesting with the launch of our new 3D-Ultimate machine!
As the name suggests it will be the Ultimate device for non surgical face and body treatments. We have been selling the 3D-skinmed incorporating the new HIFU technology for the face but this super multi- technology platform has it all.
The technology available on the 3D-Ultimate is, for the Body, Radio frequency, Cyclone Cavitation, Duo Cryo, Shockwave and Body HIFU. For the face it will incorporate Radio Frequency and facial HIFU. The 3D-Ultimate will help project the brand as the Ultimate option for non surgical Face and Body treatments and will have brand new point of sale and customer brochures detail all of the amazing results that can be achieved using the individual technologies available on this new machine for the face and body.
Amazingly over 25 of these new machines have been pre- ordered making our most successful soft launch to date. The machine is painted in Metallic Silver marking its status in our line as our premium product.
There are 2 options when considering upgrading to our Ultimate status and they are to buy the new machine or to buy a machine specifically built to incorporate the missing technologies that are not contained on the 3D-lipomed i.e. Shockwave, Body HIFU and face HIFU.
Clients who purchase the 3D-Ultimate package will be given priority web listings and issued with brand new point of sale.
For information on the new machine please contact sales on North 01788220457 or South 01788220459.