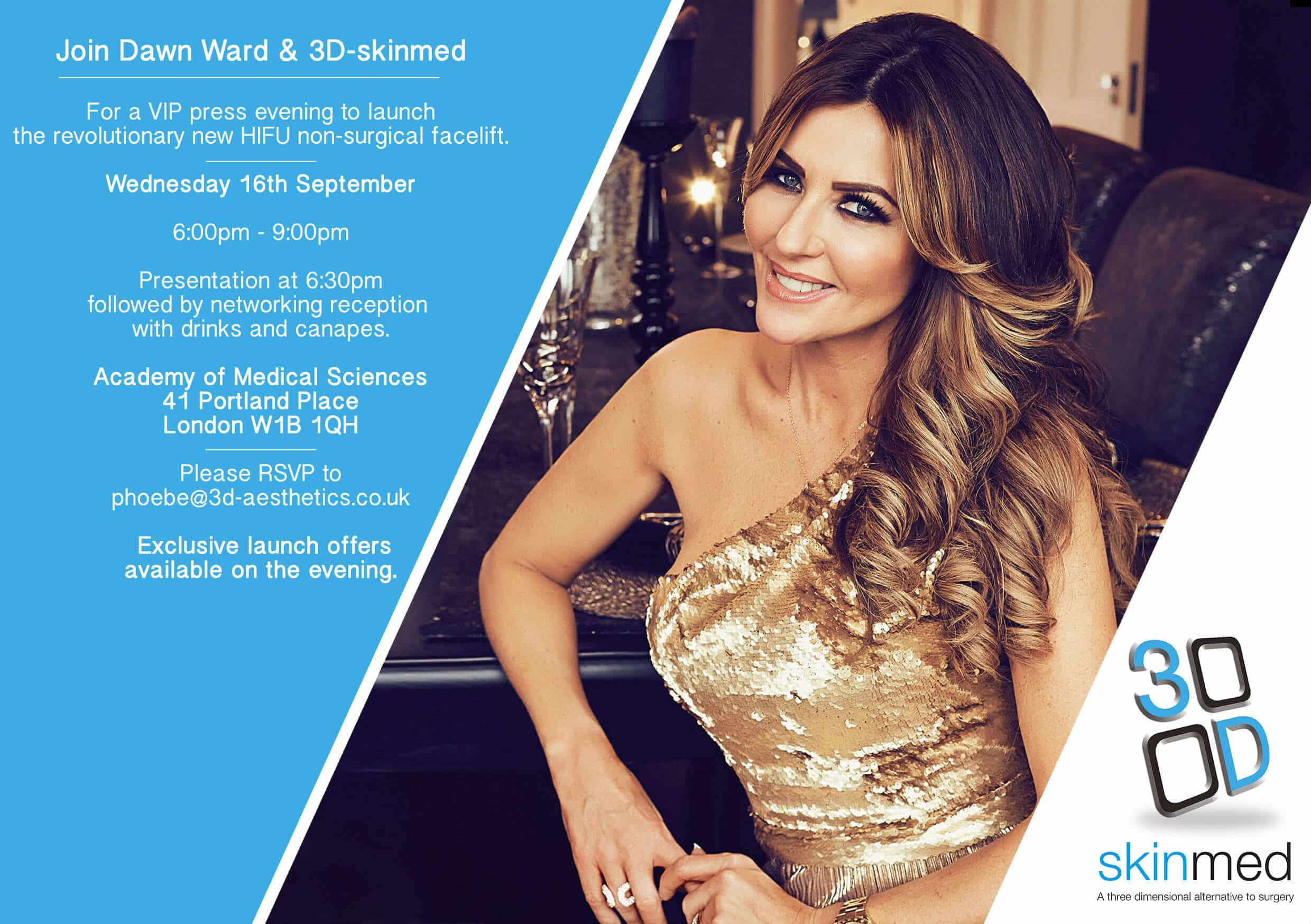 September 16th marks an important launch date when we unveil our latest machine: 3D- skinmed, to press at the Academy of Medical Sciences. 3D- skinmed has already proved to be popular with national media coverage already secured, celebrity advocates of the treatment, and promising interest from the market.
3D- skinmed incorporates the following technologies in one, multi- platform, affordable device:
Stage 1 – Lift
HIFU (High Intensity Focussed Ultrasound) is the latest clinically proven technology for face lifting and the improvement in the appearance of lines and wrinkles in one single session.
Stage 2 – Tighten
Focus Fractional Radio Frequency utilizes three or more poles to penetrate the skin and deliver the radio-frequency energy underneath, providing skin-tightening.
Stage 3 – Hydrate
Delivering tiny pockets of cosmetic ingredients to help fight the visible signs of ageing, this impact stage gives the skin back the essential nutrients to promote skins past vitality.
The launch of 3D- skinmed is an exciting move forward for the aesthetic market and we cant wait to see the reaction from press and the industry.
What better way to reveal our spectacular new device than with a VIP press launch party. The night promises to be a hit with Dawn Ward, face of 3D- skinmed joining the team to welcome press, key clients and celebrity guests for a fun filled evening of consisting of a presentation on the benefits of 3D- skinmed, followed by a networking reception complete with drinks and canapés.