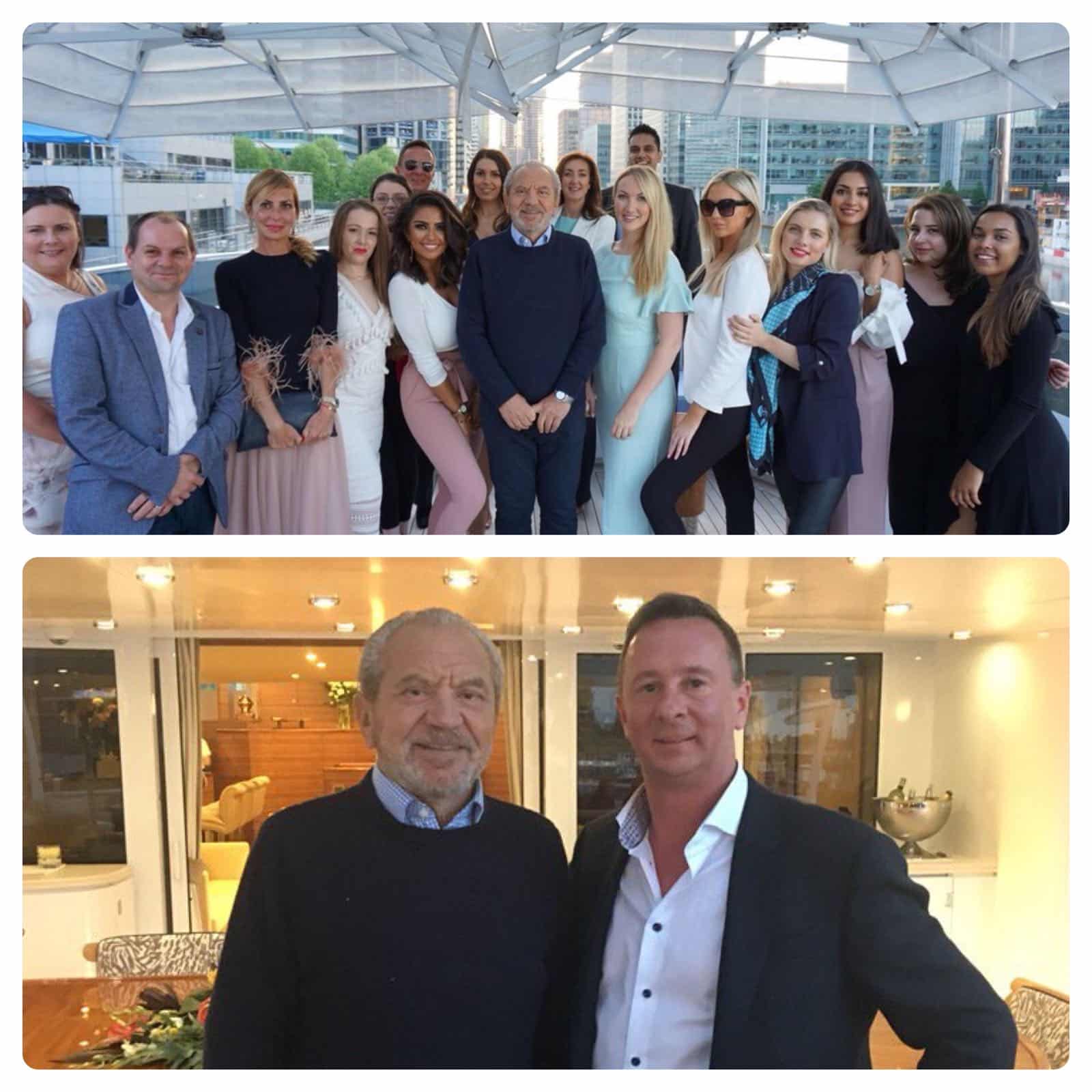 Roy Cowley, MD of 3D-lipo Ltd, was honoured to receive personal thanks & recognition by Lord Sugar & Dr Leah Totton as a recommended top supplier and key contributor to the success of Dr Leah Clinics.
Roy received a personal invitation from Lord Sugar and Dr Leah Totton to join them on board Super Yacht, Lady A, along with the team from Dr Leah Clinics, to celebrate the success of Dr Leah Clinics, and to thank top suppliers for the support received in the clinic's journey to success so far.
Dr Leah Clinics have had a record breaking year in terms of sales, in addition to winning 'Best Clinic London' for the 2nd year running.
Dr Leah & Lord Sugar first took on the 3D-lipomed device in 2014, causing a media storm & 3D-lipo's continued partnership with Dr Leah Clinics as a recommended/ top supplier has grown from strength to strength with more recently, the introduction of 3D-bespoke devices exclusive to Dr Leah clinics.
"We are proud of our ongoing partnership with Dr Leah & Lord Sugar, and I am honoured for my company, 3D-lipo Ltd, to be recognised as a top supplier contributing towards the success of Dr Leah Clinics. We wish Lord Sugar, Dr Leah, and the team at Dr Leah Clinics every continued success with 3D-lipo! Congratulations on your well-deserved success so far!"- Roy Cowley, Founder & Managing Director, 3D-lipo Ltd
"Remember, when you buy from 3D, you are buying more than just a machine, you become part of a winning team, and will share in the success of the 3D brand name!"
To find out more on how 3D-lipo can benefit your business visit www.3d-lipo.co.uk