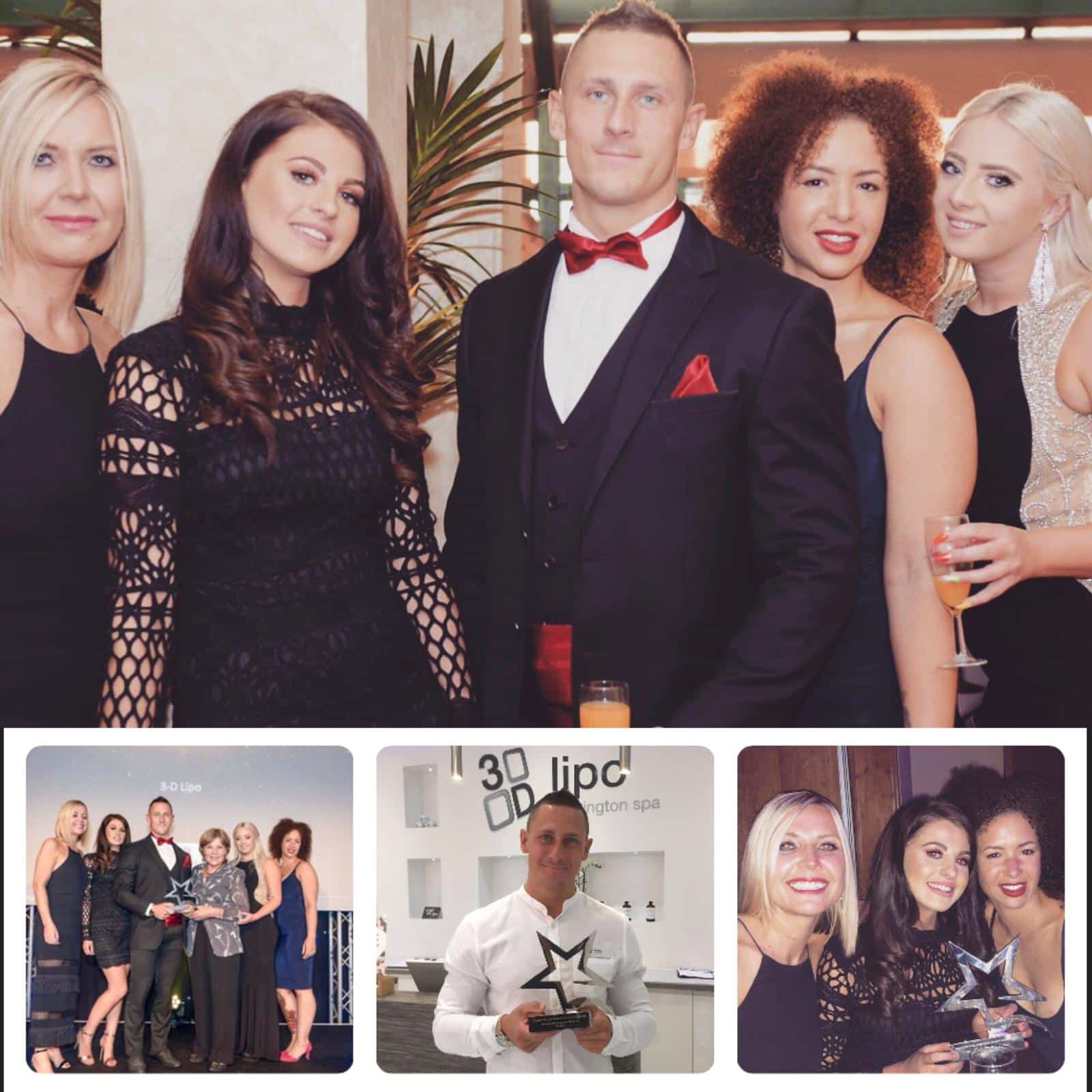 We are delighted to announce that our Flagship Clinic in Leamington Spa won the highly prestigious award for 'Town Centre Business of the Year 2018' in the Pride of Warwick District Awards 2018.
On Friday 7th September, Warwick District came together at the Chesford Grange Hotel to celebrate the best achievements in business and the community on one truly glittering night – the sixth annual Pride of Warwick District Awards. Hosted by 102 Touch FM, the awards were presented to those respected individuals, community organisations and businesses with truly inspirational stories.
3D-lipo Leamington Spa was established in May 2017 and within just 16 months of opening has established itself as the leading specialist clinic for non-surgical face & body treatments throughout Warwickshire, due to the clinics unique point of difference identified as a specialist concept clinic providing expertise within their sector.
The team at the clinic have worked hard to ensure that the client experience, customer service, and journey offer a five star experience with the main focus being to help clients to achieve their desired goals for face and body using a bespoke service to provide a prescriptive approach to each individual for non-surgical fat reduction, cellulite & skin tightening for the face and body.
This is a fantastic achievement for the clinic and the team couldn't be more thrilled to be presented with this award within their first 16 months of opening, above all town centre businesses in Leamington Spa!
This particular award was the only award based on public vote, which makes the team even prouder that they have achieved this purely from public vote. On behalf of the clinic, we would like to say a huge thank our clients for supporting us throughout our journey so far.
The Lead of Warwickshire County Council, Izzy Seccombe presented the clinic team with the award… "The judges were impressed by just how many 3D-lipo Leamington clientele were keen to support this town centre business, with an experienced and customer focussed team, 3D-lipo go the extra mile to make sure that their clients expectations are continually surpassed…"
This is a fantastic example of the success that can be achieved with 3D-lipo! Our Leamington Clinic has three treatment rooms, and exclusively offer only 3D-ultimate & 3D-skintech, in which they have created a whole treatment menu and total clinic offering surrounding 3D-lipo, working hard to promote themselves in the local area and to perfect their specialist concept clinic to establish themselves within their local area.
"Remember, when you buy from 3D-lipo you are buying more than just a machine, you become part of a winning team, and will share in the success of the 3D Brand name!"
To find out more about how 3D-lipo can benefit you and your business, enquire today! Simply call our friendly team on 01788 550440 for further information or a quotation.