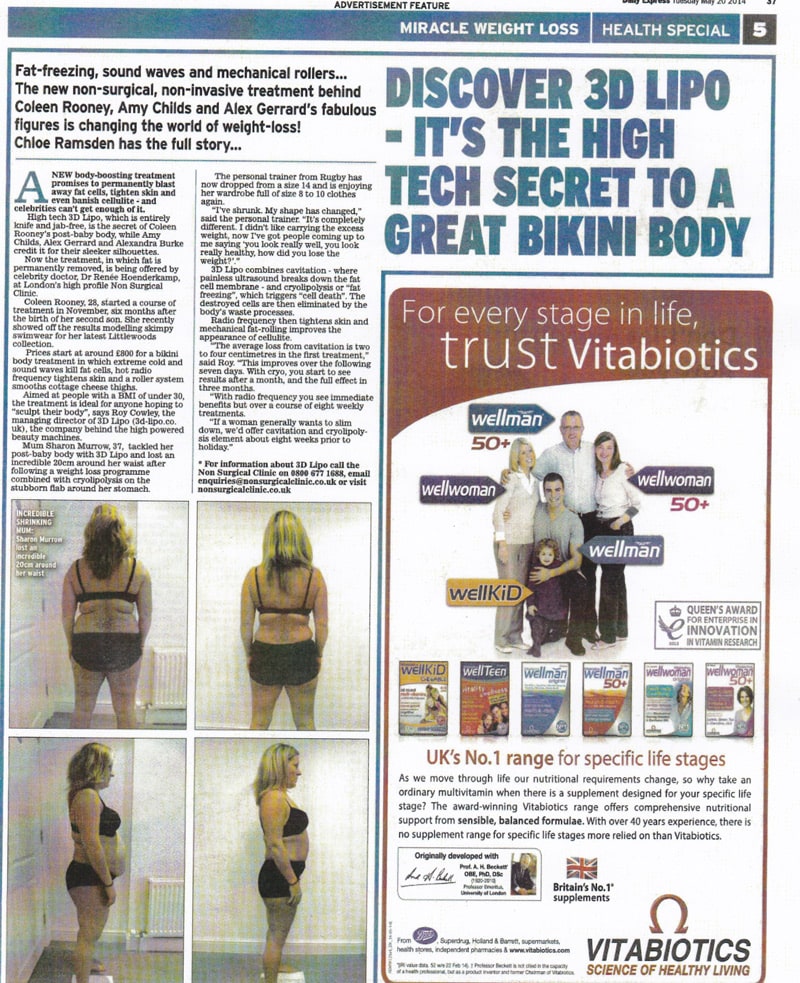 Last week saw 3D- lipo featured in OK! Magazine where we were rated 9/10 for best cellulite treatment with journalist Nicola Agius losing an amazing 10 inches from all over her body in just ONE session! This was fantastic brand exposure for 3D and we are certain that our clinics will be reaping the rewards of this amazing PR.
Following on from the media storm last week- 3D- lipo has a full page feature in yesterday's Daily Express 20/05/14 newspaper which has an average daily readership of 700,000 people. On top of this, the article has been RT'd on twitter by many people including TV presenter Anna Richardson, YouTube sensations Pixiewoo, Lord Alan Sugar, Daily Express, Model Carol Anthony and many more reaching over 5 million followers combined.
(Follow link to see article)
http://www.3d-aesthetics.co.uk/wp-content/uploads/2014/05/Daily-Express-2.jpg
With all this fantastic press coming through at the moment- it's hard to tell where 3D will appear next!
#WatchThisSpace