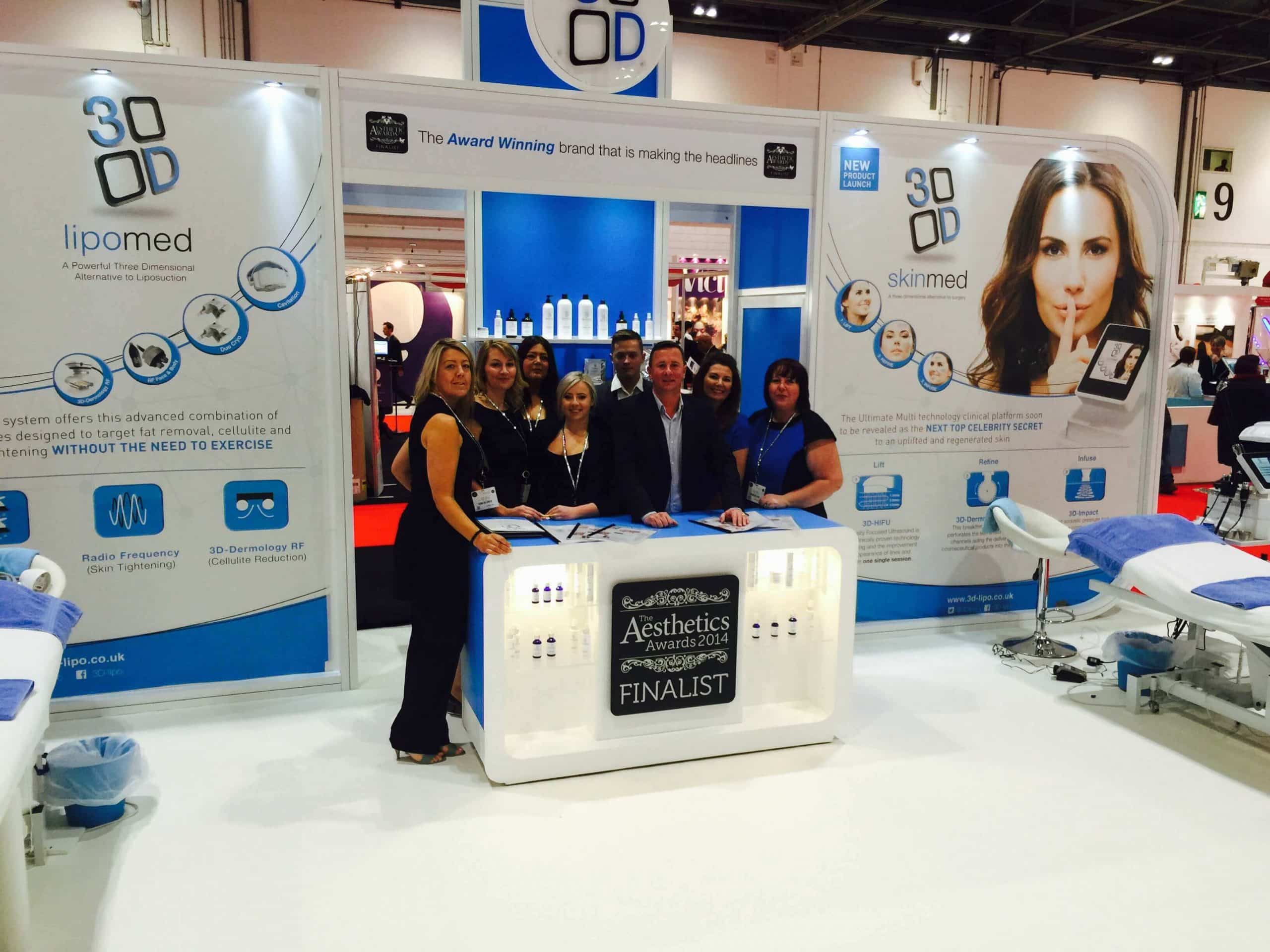 3D- lipo attended the Professional Beauty Excel trade show where we welcomed new and existing clients to join us on our stand. The show was a great success with the team showcasing the brand new 3D- skinmed machine, as well as our famous 3D- lipo treatments.It was refreshing to see that salons and clinics are now recognising the benefits of multi- platform approach when dealing with different body indications, creating a lot of interest and excitement on our stand!
We have welcomed lots of new clinics on board who will be adding 3D- lipo to their treatment menu's, as well as grasping the chance to talk to our existing clients about the success of 3D- lipo within their own clinics. The common message we received when discussing 3D- lipo with our existing clients is that their is no doubt that the demand for 3D- lipo has highly increased following all the PR excitement around the brand.
Becky from Sak's Halifax told Professional Beauty "This salon prides itself on providing the newest treatments to its clients. Last year the salon introduced 3D- lipo, which almost tripled the salon's target takings in just eight weeks. Subsequently, a new therapist joined the team and two more treatment rooms have been added." Its fantastic to hear such positive feedback from our clients. Professional Beauty Excel was without a doubt 3D's most successful trade show to date and we wish our new clients the best of luck with 3D-lipo!